Recently we
informed
that, according to Denis Manturov, head of the Russian Ministry of Industry and Trade (Ministry of Industry and Trade) of Russia, there are agreements (a soft contract) with Malaysia to supply 10 Russian MC-21 airliners to this Asian country. And so, Malaysian Prime Minister Mahathir Mohamad said that his country was ready to buy Russian-made airliners, abandoning the products of the European aviation industry, if the European Union (EU) continues to restrict palm oil exports.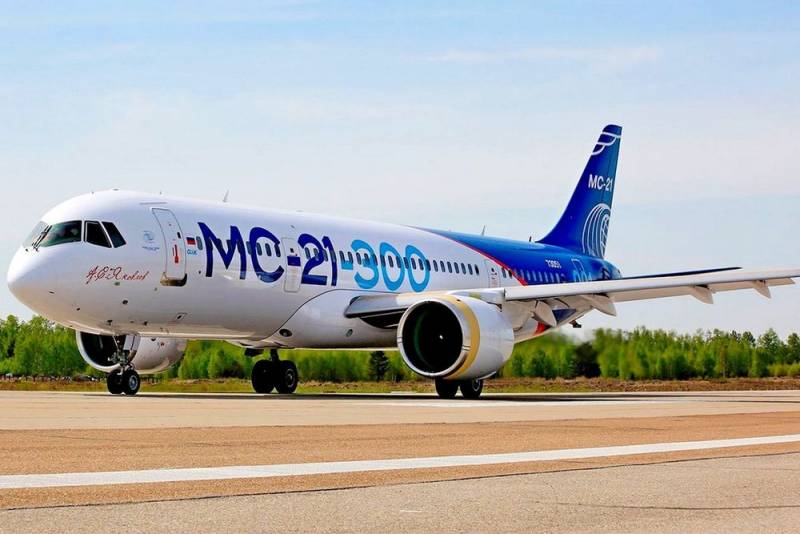 It should be noted that Mohamad's words were made during his speech at the business and investment summit of the Association of Southeast Asian Nations (ASEAN). He promised to retaliate against the EU if imports were reduced or restricted for his country.
Mohamad stressed that ASEAN, which has a serious market, does not want trade wars, but is ready to respond to all the negative steps that can be taken with regard to its members. After that, he called on his colleagues to come forward as a united front and together defend the interests of their countries.
If you want to be heard and heard, you need to be very rich or very strong
- stated the Prime Minister of Malaysia.
We remind you that Malaysia is the second largest palm oil producer in the world, after Indonesia. These two countries account for 90% of the total world production of these products. Since 2016, the global production of palm oil has exceeded the production of other vegetable oils (soybean, rapeseed and sunflower).
It should be added that in January 2018, the European Parliament adopted a package of measures aimed at reforming the EU energy market. This should reduce energy consumption and improve the environment. Among the measures was a ban on the use of palm oil for the production of biofuels.
By the way, palm oil is also used for the production of cosmetics, shampoos, other biochemistry products, as well as food products. At the same time, about 1 million tons of this important raw material are imported into Russia annually.