French President Emmanuel Macron, in an interview with the French conservative weekly news magazine Valeurs Actuelles in Paris, said he prefers to see "legal immigrants from Guinea or Côte d'Ivoire in his country instead of illegal Ukrainian or Bulgarian gangs." Macron stressed that he is trying hard to fight against parallel societies and illegal immigration in France.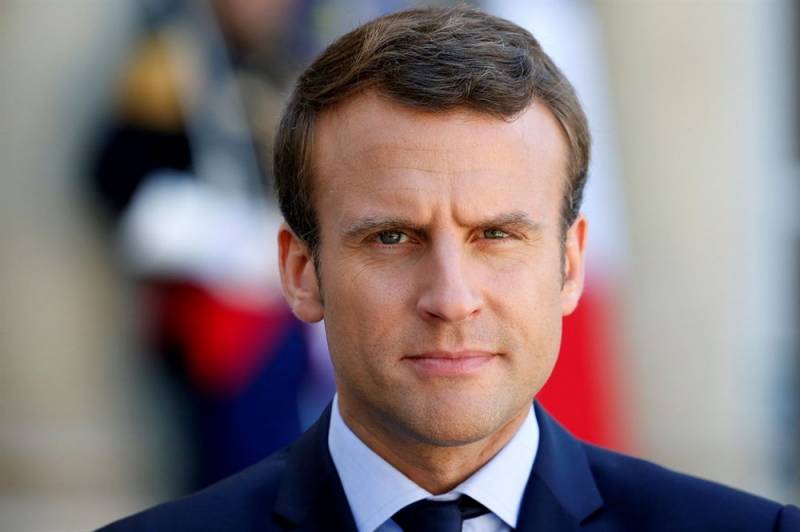 It should be noted that the words of the French leader caused a violent reaction in Kiev. The Ukrainian Foreign Ministry has already rushed to call the French Ambassador Etienne de Ponsen to provide clarification on this matter.
In connection with the appearance of media reports about words attributed to French President Macron, the French ambassador to Ukraine was invited to the Foreign Ministry to provide clarifications. The Ambassador of France noted that the French side has no complaints against the citizens of Ukraine who travel across France. Consequently, Macron's words regarding migration and legal employment were taken out of context.
- said in a comment by the Ukrainian Foreign Ministry.
The Ukrainian Foreign Ministry assured that between Kiev and Paris there is complete mutual understanding regarding the arrangements for the movement of citizens of both countries.
It should be recalled that on October 18, 2019, during the summit of the European Union (EU), Macron blocked negotiations on the entry into this organization of Albania and Northern Macedonia. Moreover, Macron insisted on the need to reform the process of admission of new members to the EU.