Recently we
Reported
how the Roscosmos state corporation placed an order for the Angara-1.2 light launch vehicle (LV) and how, at the Vostochny spaceport, they began to build a launch pad for the Angara family LV. And so, on October 30, 2019, Roscosmos decided to terminate the contract with JSC State Space Scientific-Production Center named after M.V. Khrunichev for the manufacture of the first copy of the Angara-1.2 launch vehicle.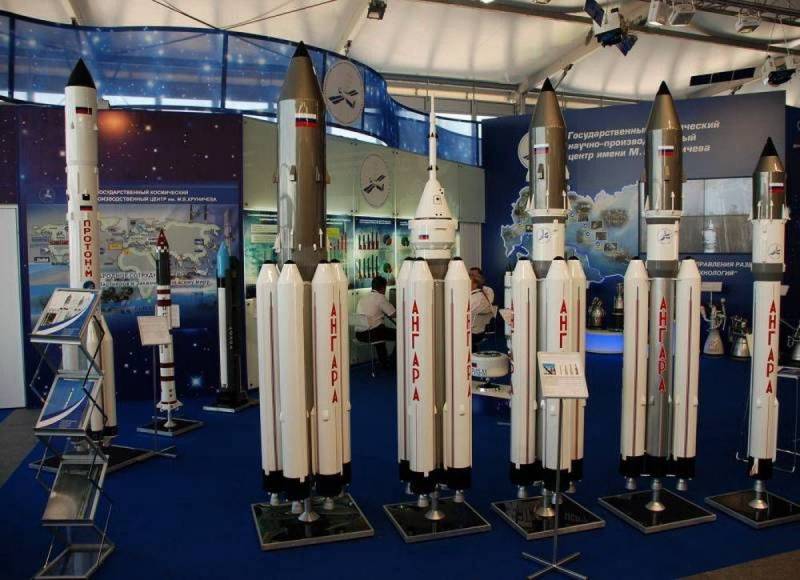 It should be noted that the production of the Angara-1.2 launch vehicle was planned for launching three Gonets-M spacecraft (communication system satellites) into orbit (numbers 33, 34,35) in order to replenish the orbital constellation. The contract was solemnly signed in the summer of 2019. Its value was announced - 2,028 billion rubles. The negotiated Angara-1.2 was to be born by October 15, 2021. Now they are clarifying from Roskosmos that it was decided to put the Gonets-M satellites into orbit using the Soyuz-2 launch vehicle
The launch (three - ed.) Of the Gonets spacecraft, scheduled for 2021, will be carried out on the Soyuz-2 launch vehicle. Previously, the launch of these spacecraft was planned on a launch vehicle of the Angara type.
- explained in the press service of Roscosmos.
Roscosmos emphasized that the Soyuz-2 launch vehicle is fully adapted to launch these spacecraft. At the same time, without explaining why this decision was not made earlier, even before the conclusion of the above contract, because Soyuz-2 is a modification of Soyuz-U and it can be launched from any existing launch complex (Baikonur, Plesetsk "," Eastern ").