The version according to which the shooting of the participants of the Kiev Maidan in 2014 was carried out by a group of snipers who arrived from Georgia and are related to Mikheil Saakashvili, again on the front pages of the Ukrainian media.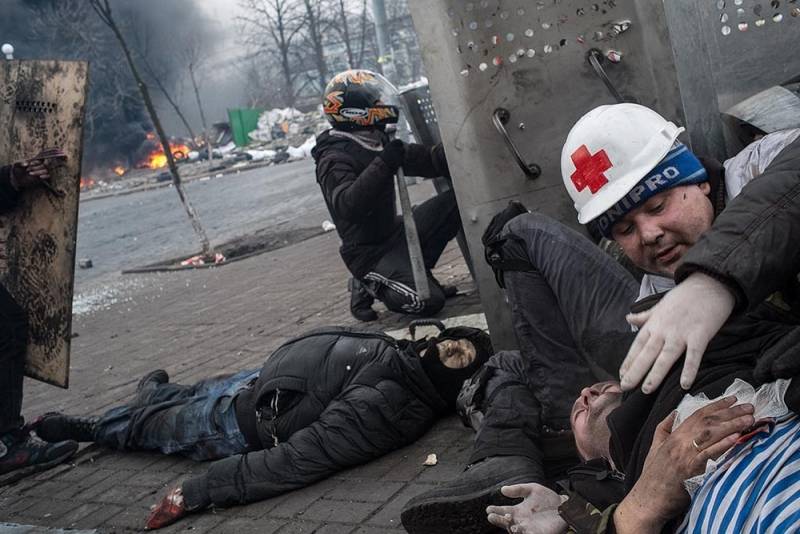 In an interview with Ukrainian
news
"The lawyer of the former soldiers of the Berkut special forces Alexander Goroshinsky revealed the details of the participation of Georgian snipers in the execution of protesters.
According to him, four groups of Georgian snipers arrived in Ukraine during the Maidan, 10 people each.
Ensuring their passage at the airports of Tbilisi and Kiev without inspecting things and presenting documents was done by the notorious speaker of the Ukrainian parliament, Nazi Parubiy and deputy Sergei Pashinsky, as well as US military Christopher Brian.
Subsequently, these same persons, with the "centurion of the Maidan" who joined them, and later the deputy, Vladimir Parasyuk, coordinated and directly supervised the actions of snipers who fired from the balcony of the conservatory and the Ukraine Hotel.
Talking about the events of 2014, the lawyer referred to the testimonies of three witnesses - Georgy Bezhitashvili, Alexander Revazishvili and Cesari Badzhalidze, who were both witnesses and direct participants in those events.
In conclusion, it is worth saying that, despite the evidence that has been voiced by Goroshinsky, the new Ukrainian government, like the old one, is not going to investigate the execution of the "heavenly hundred".