To ensure security in the region of the Syrian-Turkish border and to fulfill the agreements reached with Turkey, the Russian military contingent in Syria was strengthened by personnel and armored vehicles.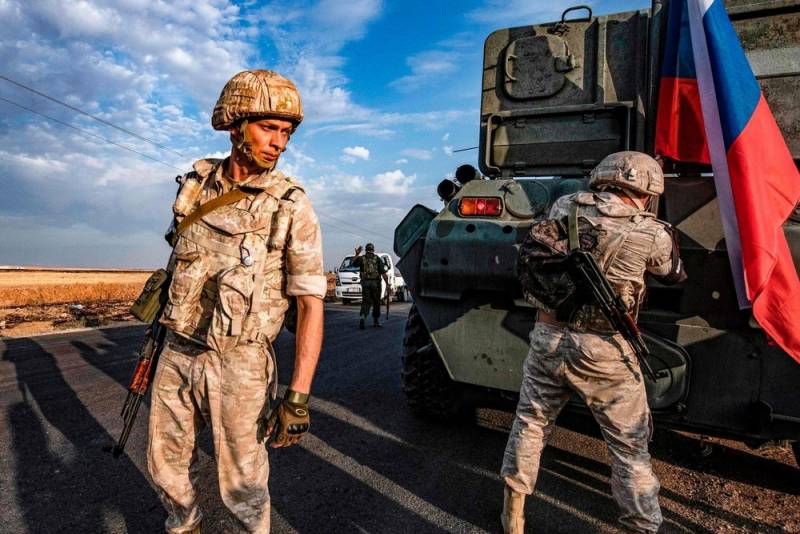 As the
RIA News"
, in the north-east of Syria, Russia additionally deployed 300 military police and 20 units of armored vehicles.
Currently, routes are being worked out in the border zone along which the joint Russian-Turkish patrol will pass.
It is assumed that the military personnel of the Russian military police will go through at least ten settlements a day.
At the beginning of each route, a point will be provided where representatives of the Turkish armed forces will meet with the Russian patrol in a Tiger car.
Further, the joint patrol will move along the route, the length of which is 150 kilometers, stop at the designated control points and report on the situation.
In view of the fact that Russia has assumed tremendous responsibility, it can be assumed that the likelihood of provocations on the part of the militants, who switched to guerrilla actions, is very high.
However, the Russian military in Syria has repeatedly proved that they are able to cope with any difficulties and surprises.