On October 30, 2019, the online edition of Carta de Mocambique (in Portuguese) reported, citing informed but unnamed sources, that five were allegedly killed in Mozambique (a country in southern Africa, a former colony of Portugal) on October 27, 2019 in the province of Cabo Delgado Wagner PMC employees who were subsequently beheaded. Then, a column of government law enforcement agencies was attacked by rebel terrorists and killed 25 people, 20 of whom were employees of the local anti-terrorist unit.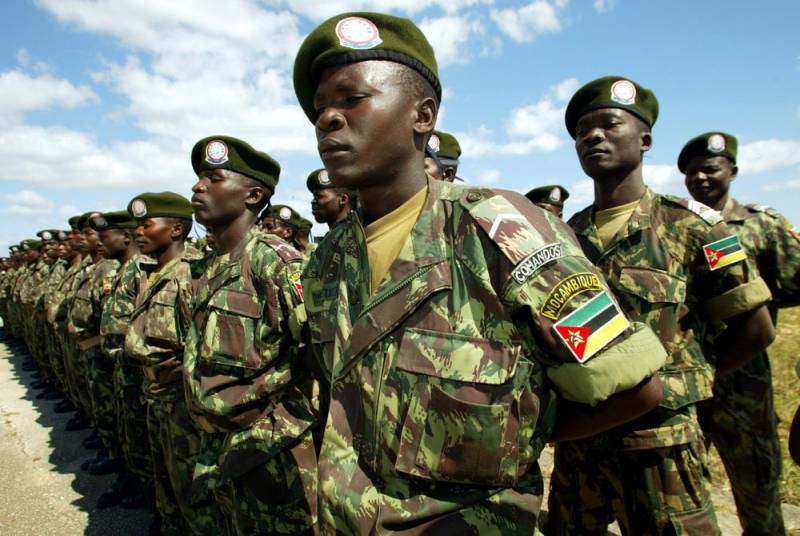 After that, in the Russian online edition
Daily storm
There was information from the Russian "social activist" Yevgeny Shabaev, who explained why the "rebels" beheaded the "Russian mercenaries." According to Shabaev, the "rebels" did this for the sake of earning. Cutting off the heads of the killed "mercenaries", the military and law enforcement officers is not just bloodthirstiness, but a way to prove the reality of a perfect attack. However, he did not explain why the "rebels" did not cut off the heads of local security officials.
He killed a man - he must prove it in order to get financial gain. Therefore, the head is cut off "
- explained Shabaev, probably having rich experience in this matter.
Shabaev added that it is difficult to carry the whole body somewhere. Moreover, in Mozambique there is a high temperature, which is why the bodies begin to decompose quickly. He did not specify anything about the expansion of goals. But he explained that the "rebels" bring heads for which they receive money.
If we talk about Syria, then there they paid about five thousand rubles for the dead (for the dead - ed.). Mozambique is talking about 60-70 dollars
- says Shabaev.
It should be noted that Shabaev is known as an uncompromising fighter with the "regime" and the opposition "patriot". He regularly "highlights" fakes and little-known media, gives interviews to Western anti-Russian agencies. So, do not pay attention to beautiful names like "All-Russian Officer Assembly" and other similar ones. Shabaev has a whole collection of them, about a dozen. For example, in January 2019, he, as the chieftain of the Cossack society Khovrino (Moscow),
сообщил
Reuters about 400 Wagner PMC fighters who rushed to guard Venezuelan President Nicolas Maduro.
In turn, the Russian Embassy in Mozambique was very surprised to hear reports of the deaths of five Russians in the north of the country. Diplomats do not have information on this issue and it is difficult for them to comment on something. They themselves learned everything from the media.