When introducing yacht tourism, warm seas and oceans come to mind with sandy beaches and tropical islands. A typical yacht cruise looks something like this. However, not many will argue with the fact that not only the southern latitudes are full of beauty and not the only ones worthy of a visit in a similar format. For those who would like to travel to more severe, northern latitudes, an excellent opportunity has appeared with the new Ida Pfeiffer ice class yacht.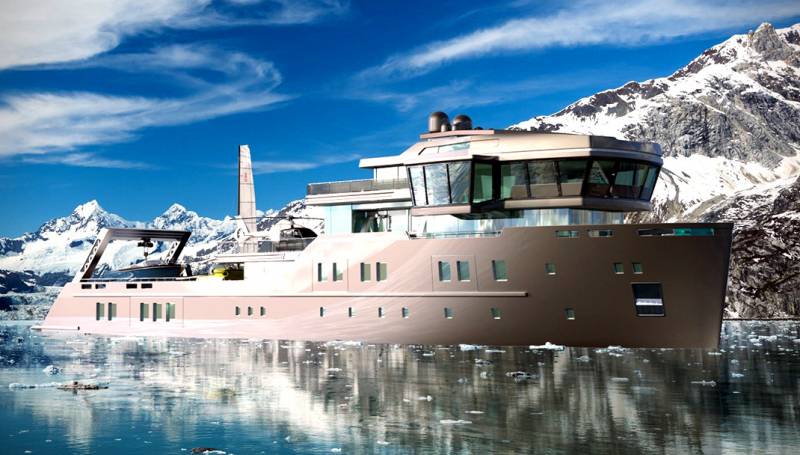 The name of the yacht was given in honor of one of the first women travelers, a native of Austria, Ida Pfeiffer, and it was in the spirit of this brave explorer that she was ready to go to where, paraphrasing the famous saying, the keel of a tourist yacht did not pass.
The length of the polar yacht is 70 meters and a displacement of 1500 tons. The draft of the yacht for such sizes is rather modest, only 3,75 meters, which allows it not to be afraid of shallow water, and also not to get stuck in hummocks. The yacht is equipped with a diesel-electric power plant, and the autonomous cruising range is 11 kilometers. In addition, a yacht with an eye on the northern seas would not have been "professional" without an icebreaking nose, so Ida Pfeiffer got it, but the cruising speed of the ship was not disclosed.
The crew consists of 15 people, and another 14 can be taken on board as tourists, distributing them in seven cabins. The layout of the yacht is made in such a way that tourists and the crew practically do not intersect. On board the Ida Pfeiffer carries its own Triton mini-submarine, two land vehicles, a quick-mounted hangar in case of bad weather, a helipad and cranes for unloading and loading all this on board and on water or land.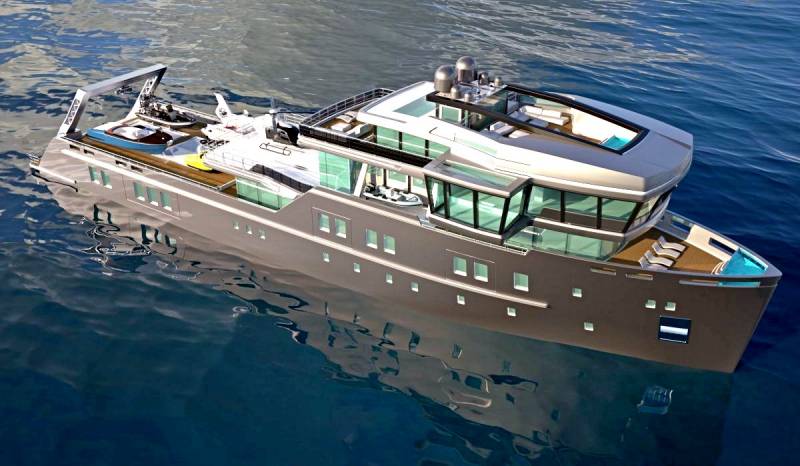 Inside, the yacht is a bit of a 5-star hotel afloat. Lately, trips to the North Pole have become more and more popular and Ida Pfeiffer is a joint response from Globe Regal Yachting, Gill Schmid Designs and Dörries Yachts to this new challenge. The cost of the yacht to conquer the northern waters was not disclosed, and construction is carried out only on order.