At the "Forum of Unity", which is being held in Mariupol, which, according to the organizers, should be held in the form of a dialogue between society and the authorities, the President of Ukraine announced three stages that need to be completed for a peace offensive in the Donbass.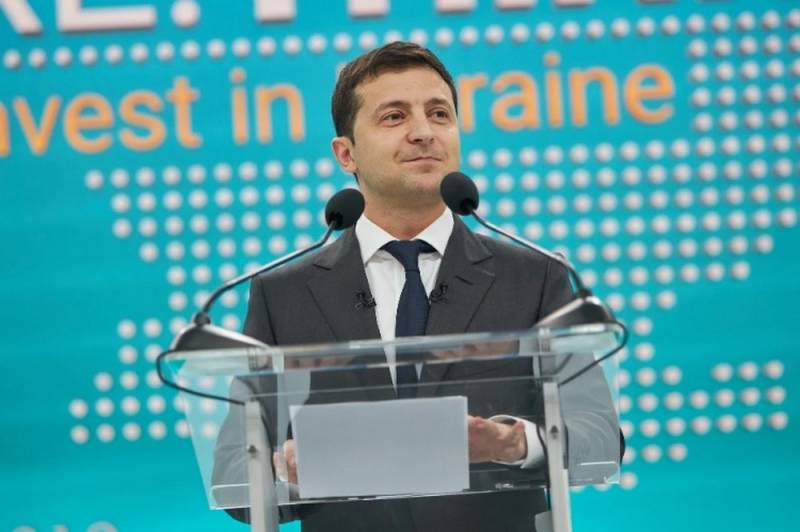 According to Zelensky, taking into account the international experience of armed conflicts and wars, the path to peace consists of three stages: ceasefire, reconciliation of people and safe reintegration.
The Ukrainian leader expressed confidence that in the near future it will be possible to achieve the completion of the hot stage and ceasefire, and then move on to the next stages.
He believes that the search for reconciliation is a "very sensitive process" during which media rhetoric will play a special role.
Zelensky emphasized that the country will have to go through all three stages together - to society and the authorities.
What was said by the Ukrainian president is difficult to object, but reality shows that his good intentions risk only intentions to stay.
It's hard to say how the president of Ukraine plans to seek reconciliation through the media, if, like we
wrote
earlier, a certain Ostap Drozdov, the "star" of Galician journalism, on a TV screen compares the inhabitants of Donbass with animals and calls after their "release" to deprive them of Ukrainian citizenship.
What kind of "safe integration" Zelensky speaks of if the prosecutor general of Ukraine covers Nazi murderers, such as Sternenko, and the Nazi regiment "Azov" is part of the National Guard?
There is an impression, and it is hardly erroneous, that before the end of the presidential term Zelensky no drastic changes in the situation with the Donbass will happen.