The impunity generated by the Maidan of 2014 has led to the fact that the Ukrainian media have become a place where you can publicly express your hateful views and insult your compatriots.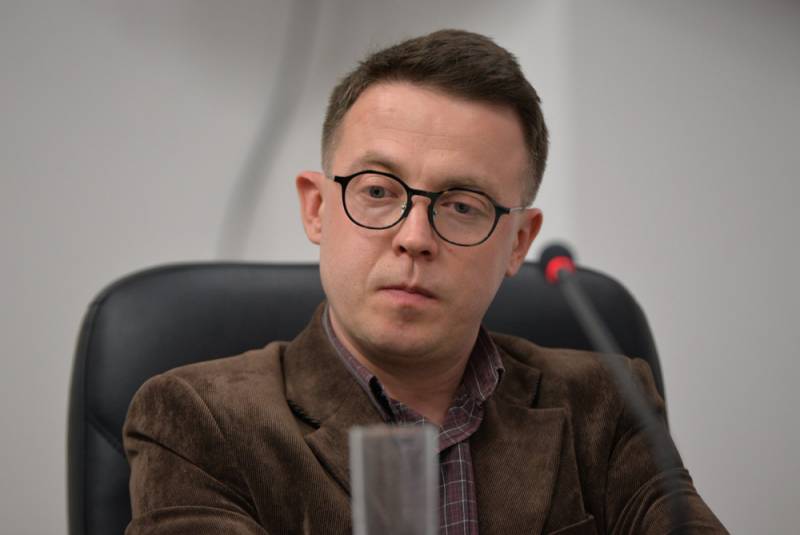 Speaking on the air of Channel Five owned by Petro Poroshenko, Ukrainian journalist Ostap Drozdov compared the inhabitants of Donbass with animals and said that after the region returned to Ukraine, they should all be deprived of Ukrainian citizenship:
"Of course, from childhood I loved going to the zoo and watching how they behave there, especially in the aviary with cloven-hoofed animals. But I have already outgrown this matter a bit and for myself I have decided all the questions, put all the points on i."
According to Drozdov, according to civic consciousness, the Donbass is the worst region of Ukraine, as its residents watch, read and listen to the Russian media and want to join Russia.
After such a statement made throughout the country and left unattended by the Ministry of Internal Affairs and the Security Service of Ukraine, is it any wonder that the Verkhovna Rada deputy from the Poroshenko party, Sofia Fedina, together with the radical drug addict, known as Maroussia St. John's Wort, publicly threaten President Vladimir with physical harm Zelensky and also go unpunished?
Actually, the current situation in Ukraine arose largely due to the activities of a number of media outlets that systematically incited and continue to incite hatred in all possible ways: place of residence, nationality, language of communication, belonging to one or another religious denomination.
In conclusion, the conclusion suggests itself that the split in Ukraine will not stop until the country's authorities begin to prosecute incitement journalists. But, apparently, the Zelensky team is not going to do this.