Worrying from Syria
news
related to the situation in the north-east of the country where military servicemen of the military police of the Ministry of Defense of the Russian Federation are serving.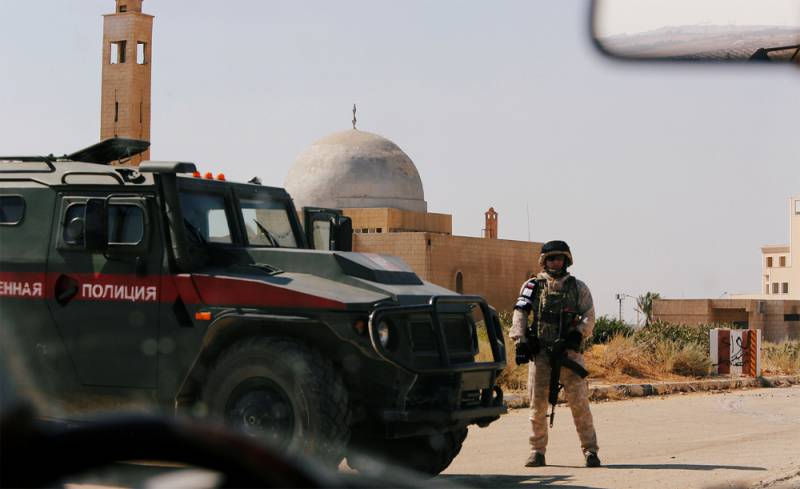 The Syria State Television and Radio Company (ORTAS) has reported artillery shelling of the Darbasiyya border crossing, which is located in Hasek province, bordering Turkey and Iraq, which injured six people.
As follows from the message, at the time of the shelling at the crossing there was a convoy of Russian military police.
However, the Center for Reconciliation of the Parties denied the attack on the Russian military. As follows from the statement of the Center, there was an attempt to provoke by unidentified persons, which was stopped in a timely manner.
Recall that earlier we
wrote
about the appeared message of the Arabian television channel Sky News Arabia about the alleged clash in the north-east of the country between the units of the Syrian government forces and the Turkish army.
With a high degree of probability it can be assumed that in both the first and second cases, we are talking about provocations from illegal armed groups of the so-called armed opposition or from the uninhabited remnants of Islamic state terrorists *.
* -terrorist organization banned in Russia