The moment is approaching rapidly when the Power of Siberia gas pipeline starts supplying natural gas from fields in Russia to neighboring China.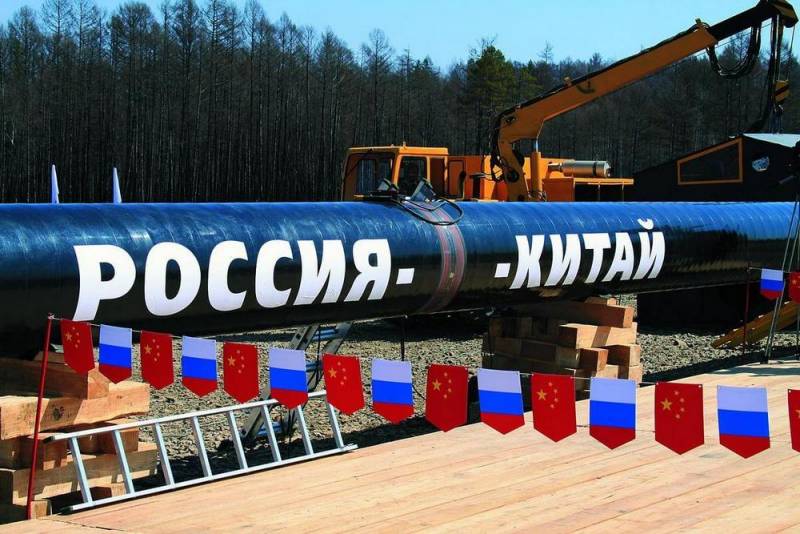 As follows from the message
TASS
, Gazprom completed one of the important stages of preparation for commissioning the Power of Siberia: gas produced in the Chayandinskoye field in Yakutia filled the gas pipeline up to the border gas metering station in the Blagoveshchensk area.
The next stage of preparation will be filling with gas a section of the gas pipeline located at the cross-border crossing through the Amur.
The additional volume of gas that is constantly in the pipeline, experts call "technical" or "fuel". It is necessary in order to ensure the operation of gas pumping stations and to ensure uninterrupted transit of "blue fuel" through pipes.
Recall that the Power of Siberia gas pipeline is a joint project of the Russian Gazprom and the Chinese company CNPC and is designed to deliver gas from Yakutia to the Primorsky Territory of Russia and the countries of the Asia-Pacific region, primarily China.
The ceremony of connecting the first link, which marked the beginning of the construction of the gas pipeline, took place on September 1, 2014.
The launch of the Power of Siberia is scheduled for December 1, 2019.