Russia's military assistance to the Syrian government played a key role in the fight against terrorists. The best evidence of this is the appearance of Russian armored vehicles in the province of Rakka, which for a long time was the capital province of the Islamic state.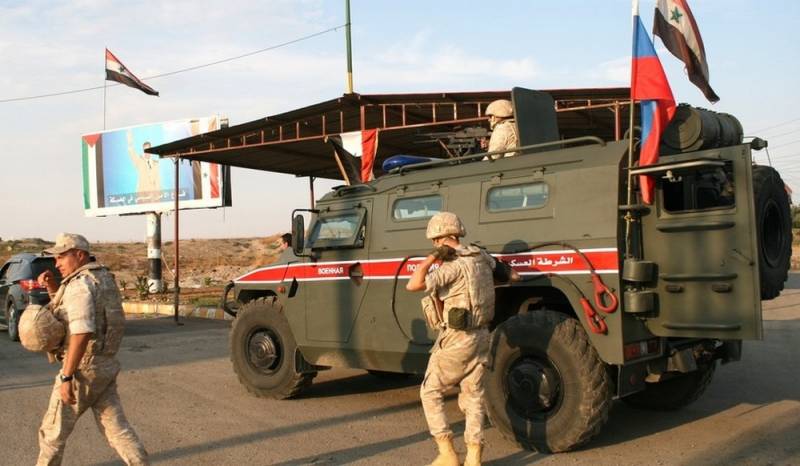 A video appeared on the network, shot by war correspondent Oleg Blokhin for the portal
"Russian Spring"
, which depicts a huge column of Syrian government troops entering Racca.
Together with the Syrian units, the province includes the Tiger armored vehicles of the military police of the Ministry of Defense of the Russian Federation, which will take part in patrolling the region and conducting special operations on its territory.
Recall that the founding date of the military police is considered to be December 1, 2011. On this day, the Main Directorate of the Military Police of the Ministry of Defense of the Russian Federation was formed.
Since 2016, in the territory of the Syrian Arab Republic, military police have been providing security for Russian military installations in Syria and road safety, as well as ensuring public order in territories freed from Islamic radicals.
Previously we
wrote
that dozens of armored vehicles were transported to Syria by transport aviation, designed specifically for military police units that will patrol the northern territories of Syria on the border with Turkey.