Recently
сообщалось
that the Serbs are interested in the Russian short-range narrow-body airliners Sukhoi Superjet 100 (SSJ-100) and they may be interested in the promising Russian medium-range narrow-body airliner MS-21. And so, the head of the Ministry of Industry and Trade (Ministry of Industry and Trade) of Russia Denis Manturov informed that there are agreements with Malaysia to supply 10 MS-21 airliners to this country.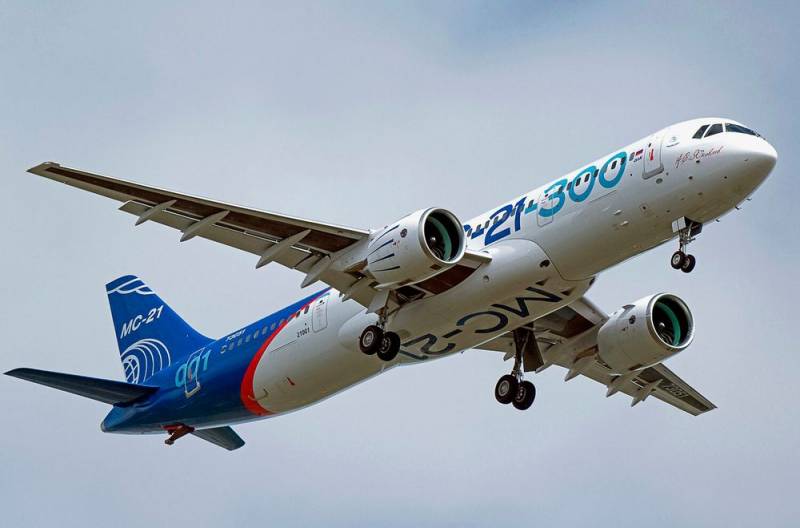 With Malaysia, even at the stage of preparation for serial production, we were talking about 10 aircraft. But, again, these are soft agreements, so far without hard obligations
- Manturov specified.
Manturov added that the MS-21 still needs to undergo certification tests, including obtaining a European certificate to "give a serious impetus to the market." At the same time, Manturov emphasized that interest in the MS-21 "is already high today."
It should be recalled that the mass production of the MS-21 should begin in 2021. But this may not be the deadline, since earlier the start of mass production was planned for 2017.
It should be noted that relatively recently the State Transport Leasing Company (GTLK PJSC) - the largest leasing company in Russia - has allowed the possibility of creating its own airline, an aircraft fleet, which will consist exclusively of SSJ-100 and MS-21. However, as stated by the General Director of GTLK PJSC Sergey Khramagin, no decisions have been taken on this issue so far. At the same time, PJSC GTLK is managed by the Ministry of Transport (Ministry of Transport) of Russia.