Recently we
Reported
as President of Ukraine Vladimir Zelensky arrived in the Donbass with an unexpected visit. He came to visit the village of Zolotoye, where militants of the Azov regiment dug in, who did not want to fulfill the Minsk agreements, to talk to them and persuade them to leave their positions, hoping for their authority. The conversation with the radicals did not work, they threatened and insulted the head of state, who at that moment looked frankly sad. And so, Moscow's reaction to the incident followed.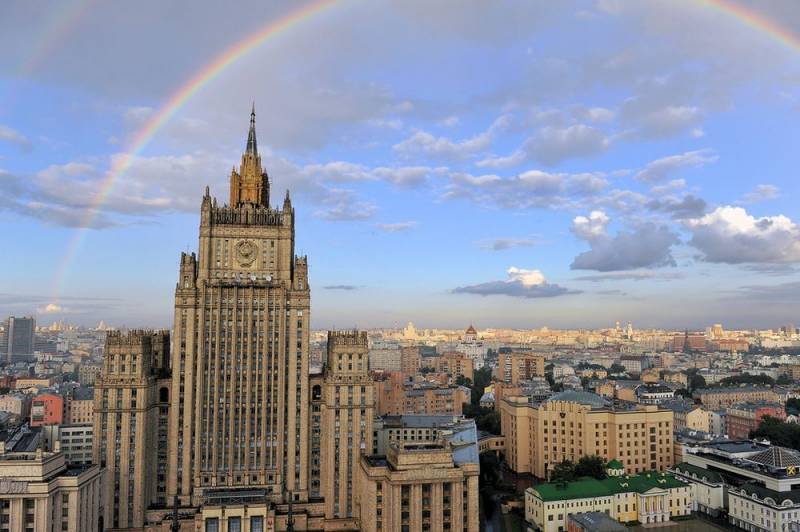 On October 27, 2019, the official representative of the Russian Ministry of Foreign Affairs, Maria Zakharova, wrote on her Facebook that the incident is clear evidence of someone who actually does not allow the fulfillment (implementation) of the Minsk agreements. According to Zakharova, the actions of the radicals show their real involvement in blocking the agreement.
Zakharova recalled that for five years the countries of the European Union and NATO have unanimously accused Russia of insufficient efforts to implement the Minsk accords. At the same time, Moscow has repeatedly stated that they are being torn down by "nationalistically oriented elements" for which Kiev is responsible. But after what happened in Golden, "the whole world has heard the confession of the truly guilty." So now it should be obvious to everyone who and how has blocked all these years of the agreements mentioned, the start of the implementation of which should be the separation of forces and means of the parties.
We remind you that the Azov militants (special forces in the military unit 3057 of the Eastern Operational and Territorial Association of the National Guard of Ukraine) defiantly threatened the Supreme Commander Zelensky that they would lead tens of thousands of like-minded people to Zolotoy if the authorities dared to oust the "ATO veterans" from their positions and begin the breeding of forces. After that, the "patriots" insulted the obscene word of Zelensky and accused him of "surrender" to Moscow.
It should be added that on the outrageous incident that happened in Zolote, a number of Russian
politicians
... For example, according to the deputy of the State Duma Natalia Poklonskaya, in Kiev they are now beginning to realize that in the Donbass Ukraine is opposed not by Russia, but by its own radicals. In turn, according to the senator of the Federation Council Alexei Pushkov, such a situation speaks of the existence of dual power in the country.
By the way, many representatives of the Azov regiment opened criminal proceedings in Russia. There are also Russian citizens in this unit, supporters of the hateful ideology of the Third Reich.