The eighth president of Iraq, Barham Ahmed Saleh (b. 12.09.1960), who is also the former second prime minister of Iraqi Kurdistan, said he was no longer confident that he could count on the United States as an ally and, allegedly, was ready to "reconfigure" relations with other states, including Iran and Russia. This is reported by the American media company Axios (established in 2017), its co-founder is journalist and reporter Mike Allen (Michael Allen, born June 21.06.1964, XNUMX), who previously worked at the Washington Post, TIME and Politico - he is called the person who wakes up White House.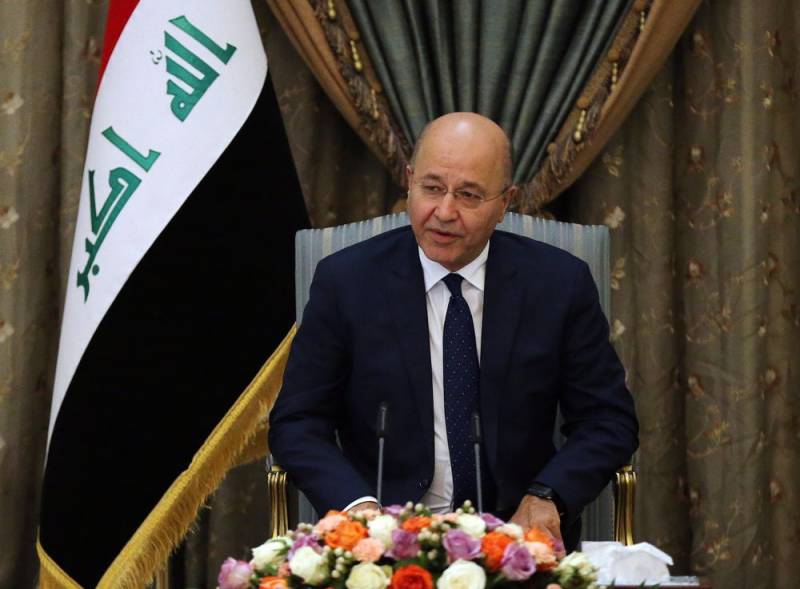 It should be noted that Axios already somehow informed the public that US President Donald Trump is going to disperse hurricanes with the help of nuclear munitions. So Axios has some very extravagant materials.
This time, Axios informed that official Baghdad still wants to maintain allied relations with Washington, but it has questions and doubts. According to the head of Iraq, US actions have recently complicated and confused relations. Moreover, when Saleh was specified whether the US withdrawal from the Middle East could provoke Iraq's movement towards Russia and Iran, he did not rule out this possibility.
The ability of the United States to maintain its position is being called into question very, very seriously. And allies of the United States worry about US reliability
- emphasized the president of Iraq (Kurdish nationality).
We remind you that on October 9, 2019, Turkey launched the "Spring of Peace" military operation in northeast Syria against local Kurds. Currently, this military operation is stopped, and the Turks are developing in the "buffer zone". At the same time, the "valiant" US army did not defend its Kurdish allies and shifted this burden to Damascus and Moscow. After that, the Kurds were really offended by Washington. What is only worth
invocation
for help to Russia the leader of the Democratic Party of Kurdistan in Iraq, the former first president of Iraqi Kurdistan Masoud Barzani.