On October 27, 2019, U.S. President Donald Trump once again informed the public about the liquidation of the leader of the terrorist group ISIS (an organization banned in Russia) Abu Bakra al-Baghdadi. At the same time, Trump expressed his gratitude to Russia for opening Syria's airspace over the controlled territories for the passage of US aviation.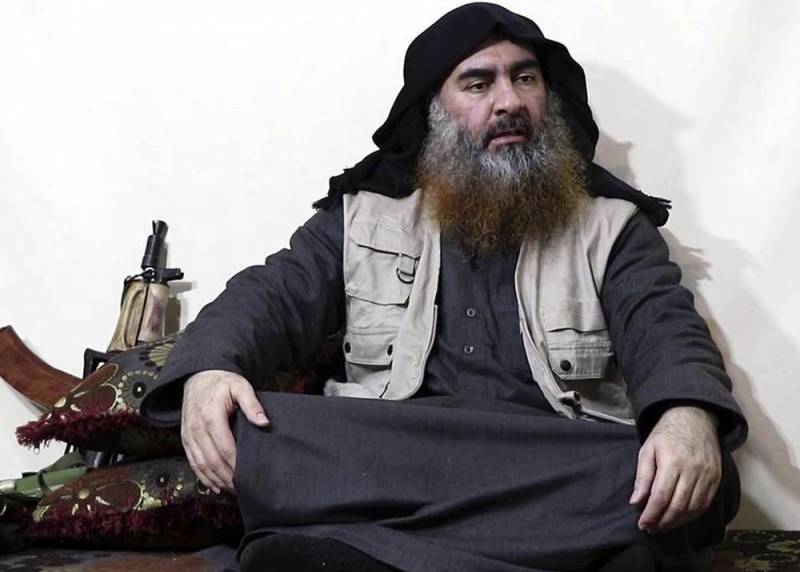 In turn, the Russian Ministry of Defense does not have reliable information about the elimination by the Americans of the leader of ISIS al-Baghdadi. This was stated by Major General Igor Konashenkov - head of the Department of Information and Mass Communications of the military department.
Konashenkov clarified that there is no reliable data on the conduct by the Americans of a military operation "for the next" destruction "of the former leader of ISIS." Moreover, at present, the number of those reporting their participation in the aforementioned "liquidation" and disseminating conflicting information is growing. For example, they have different "details" of this "special operation", which raises serious doubts about the fact of its conduct, let alone success.
In addition, the Russian military did not record attacks by US aircraft or their coalition in the Idlib de-escalation zone. Also, the Ministry of Defense does not know anything about "promoting the flight." Yes, and the "death" of the leader of ISIS, which was repeatedly reported earlier, no longer has an impact on what is happening in Syria.
At the same time, Syrian political scientist and expert Ahmad al-Derzi believes that the Americans could eliminate al-Baghdadi, but until then hide the information about it until the right time, pursuing their interests. However, he is not completely sure of this, assuming that perhaps al-Baghdadi is still alive and useful to Washington for organizing some new structure (organization).
He emphasized that most of the Islamist movements that arose in the XNUMXth century are under US control. He recalled that before this, al-Baghdadi was a prisoner in the American Bucca prison in Iraq and it was there that his radicalization took place.