Russian Air Force pilots continue to systematically destroy not only the weapons and manpower of terrorists, but also the resources, as well as the infrastructure of the Islamic state * in Syria.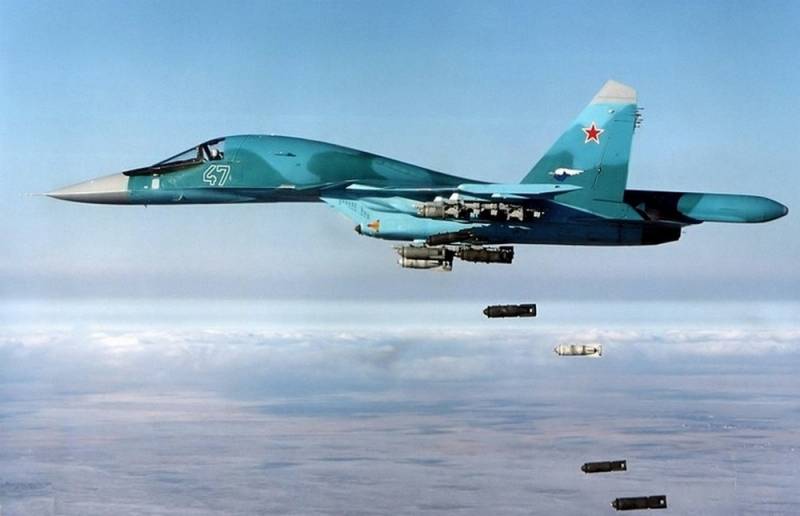 According to a number of media reports, last night, VKS aircraft launched an air strike on the location of terrorists in Idlib province.
During the attack, the militants' oil storage facility, located in the village of Sarmada, near the Syrian-Turkish border, was destroyed.
According to available information, as a result of the explosion in the storage facility and the ensuing fire, seven terrorists were killed and five others received burns of varying severity.
According to experts, the increased number of sorties of the Russian aerospace forces in the Syrian provinces of Idlib and Latakia may indicate the impending offensive of the Syrian government forces in these areas.
#Breaking: #RUAF destroyed oil storage #Sarmada #Idlib pic.twitter.com/y68fz0xamF

- Last Defender (@LastDef) October 25, 2019
Recall that before Russia's intervention in the war in Syria, one of the terrorists' livelihoods was oil, which they illegally extracted in captured fields and sold to Turkey, sending whole caravans of tank cars across the border.
And only after, after the invitation of the Syrian leadership, the Russian Aerospace Forces appeared in the republic and destroyed several hundred oil transportation vehicles, this source of income for the militants was blocked.
* -terrorist organization banned in Russia