The press became aware of the deaths of the most odious terrorist to date, the head of the Islamic state *, Abu Bakr al-Baghdadi, for whose head, dead or alive, the US State Department was offering a reward of $ 10 million.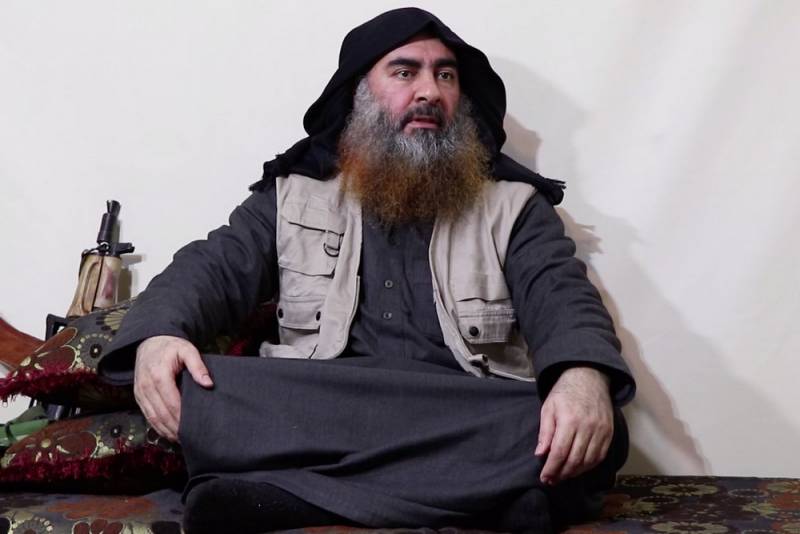 According to the publication Newsweek, citing sources in the Pentagon, the main terrorist was killed during a raid by US special forces, which involved eight helicopters and two drones.
After the special forces approached the house, information about which, as the refuge of al-Baghdadi, was obtained by the Americans from Iraqi intelligence, a short skirmish ensued.
Realizing that the situation was hopeless, the leader of the terrorists, as well as his two wives, blew themselves up with vests filled with explosives.
According to Agence France-Presse (AFP), together with al-Baghdadi and his wives, one of the lower IG leaders Abu Yamaan and a child died.
The leader of the SDF, Mazlum Abdi, whose extradition is required by Turkey, announced the participation of Americans - fighters of the group he leads in the operation.
After the remains for biometric and DNA testing were collected at the site of the terrorist's death, a missile strike was fired at the ruins of the house by US helicopters. This was done so that it does not become a place of pilgrimage for supporters of the Islamic state.
* -terrorist organization banned in Russia