Il-76 aircraft of the Russian military transport aviation that landed at the Khmeimim airbase in Syria delivered dozens of armored vehicles to the republic
equipment
.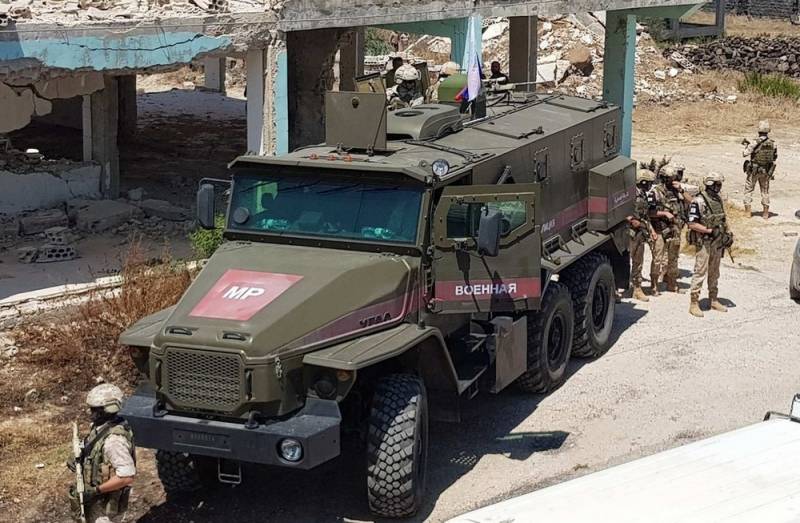 As follows from the press service of the Ministry of Defense, we are talking about armored vehicles "Tiger" and "Typhoon-U", designed for the Russian military police, which, as we
wrote
earlier, it will patrol and perform special tasks in the Syrian-Turkish border.
The report also clarifies that the transfer of equipment was carried out from the airfields of the Southern Military District (South Military District) in the Rostov Region and Krasnodar Territory.
Multipurpose, multifunctional armored vehicles "Tiger" and "Typhoon-U" are made in Russia and are intended for the transportation of personnel.
The design of the vehicles provides for the installation of various weapons systems and equipment, and the body has bulletproof and anti-shatter protection, as well as protection against mines.
In addition to transporting personnel, the machines are adapted for engineering, radiation, chemical and biological reconnaissance, cargo transportation, as well as electronic warfare and communications vehicles.
During the fighting in Syria, Russian armored vehicles have demonstrated their reliability and effectiveness.