President of Ukraine Volodymyr Zelensky commented on his visit to the troop-raising area in the Donbass and the conversation with one of the nationalists that took place during this trip.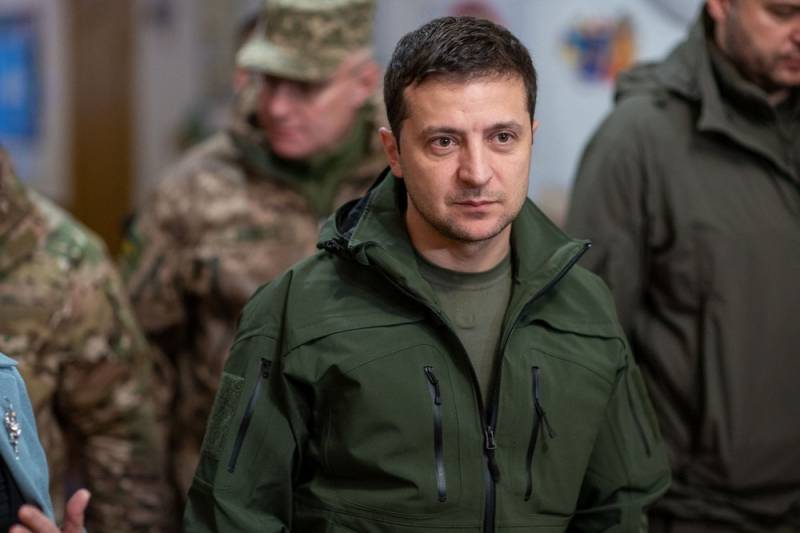 According to the Ukrainian leader, the inhabitants of the village of Zolotoye, where the breeding should take place, told him about the unknown armed people who had occupied one of the empty houses, and he decided to speak with them personally.
As Zelensky himself noted on a Facebook page, "some conversations turned out to be emotional." The video of the conversation was posted online.
It is difficult to say what effect the Ukrainian president's team was going to get from publishing the video, but in fact it turned out to be a real anti-PR, demonstrating the weakness and lack of authority of Vladimir Zelensky.
In fact, having failed to convince the nationalist of anything, the Ukrainian president tried to crush him with a nonexistent authority, and when this did not work out, he preferred to end the conversation and leave.
Obviously, if not for the help of the environment, which intervened in the conversation, and not for the presence of numerous armed guards, Vladimir Zelensky would have looked even more sad.
Unfortunately, the video once again convinces us that it is unlikely that any serious changes can be expected from the new president of Ukraine, both in the external and internal
policy
country.