Recently
сообщалось
that the Danish authorities allegedly refused claims to Nord Stream-2. And now, it became known that Copenhagen approved the laying in its territorial waters of the Baltic Pipe gas pipeline, through which gas from Norway will go to Poland.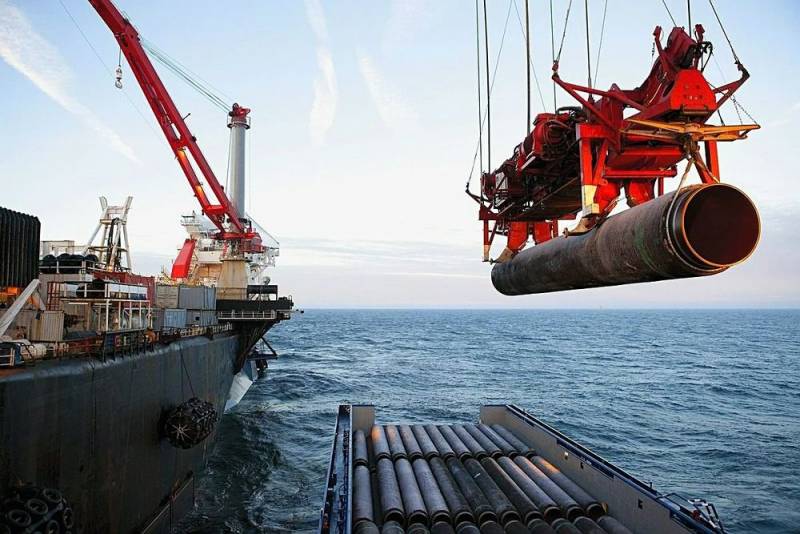 This was informed by the public gas transmission operator of Poland Gaz-System. It was clarified that this was the last permission that had to be obtained to begin the implementation of this gas transportation project.
It is noted that work permits in the Baltic and North Seas were issued to the Polish Gaz-System and the Danish Energinet (operator for the transportation of gas and electricity in Denmark). The gas pipeline will begin in December 2019.
We remind you that according to the signed memorandum of 2017, gas supplies from Norway to Poland should begin in 2022. The cost of this gas transmission project is 1,7 billion euros. At the same time, the Gaz-System claims that all work is carried out faster than planned.
It should be added that the specified "Baltic Pipe" takes place in the same area where the construction of the Nord Stream-2 gas pipeline is planned. The routes of the two gas pipelines intersect. At the same time, the Danish authorities have not yet issued a similar permit for the construction of the Nord Stream-2 gas pipeline, through which gas from Russia will go to Germany. So, due to Copenhagen, Nord Stream-2 investors may suffer losses, as the deadline for the start of gas supply will be disrupted. It was originally planned that gas will flow through the Nord Stream -2 in December 2019.
For the construction of a small section of the Nord Stream-2 gas pipeline in
economic
zone of Denmark, it takes only five weeks. So there is still a chance of the timely launch of Nord Stream-2. Investors in Nord Stream 2 may not even have to file a lawsuit in Copenhagen with a lawsuit.