Recently we
Reported
as Russia called the final condition for partnership with Ukraine on gas. And so, the deputy head of the National Bank of Ukraine (NBU) Dmitry Sologub said at a briefing on the inevitability of gas transit from Russia through the gas transmission system (GTS) of Ukraine.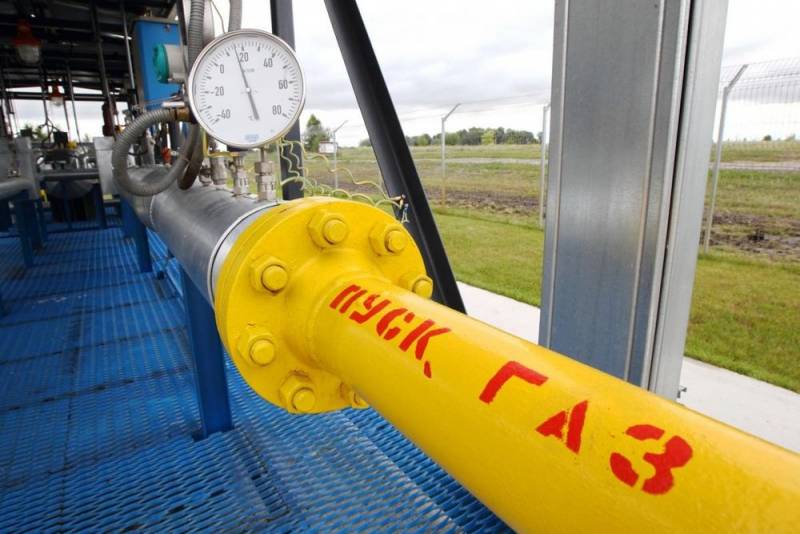 Sologub is confident that, given contractual obligations, Russian Gazprom will have to use transit through Ukrainian territory. However, he forgot to clarify that on December 31, 2019, a 10-year transit agreement between Ukraine and Russia is ending. Moreover, Kiev absolutely does nothing to extend it. Moreover, it intimidates Moscow in many ways with multibillion-dollar lawsuits, which further reduces the likelihood of a constructive dialogue.
Moreover, according to Sologub, in addition to Gazprom contracts, Ukraine in its forecasts takes into account the volume of gas in its underground storage facilities (UGS), as well as the commissioning of gas pipelines bypassing Ukrainian territory. A senior official believes that in order to fulfill its obligations, Gazprom will certainly need Ukraine. Moreover, "at least", at 50 billion cubic meters. m. gas per year.
However, Sologub nevertheless admitted the likelihood of a "temporary" termination of gas transit from Russia through the territory of Ukraine. At the same time, however, without specifying how long the "temporality" will last. But he added that NAK Naftogaz Ukrainy and Ukrtransgaz are actively preparing for this particular scenario.
We remind you that on October 22, 2019, Russia, Ukraine and the European Union held regular technical consultations as part of the preparation of a new phase of gas transit negotiations after January 1, 2020. Then it was promised that negotiations would take place on October 28, 2019. So we will be waiting for results with undisguised interest.