On October 23, 2019, President of Belarus Alexander Lukashenko gave an exclusive interview to Khabar, the largest news agency in Kazakhstan (
news
, message, message). The importance of this interview was emphasized by the fact that the Belarusian leader had a conversation with the head of the agency, Erlan Bekkhozhin, and on the same day it went on the air "Khabar-24".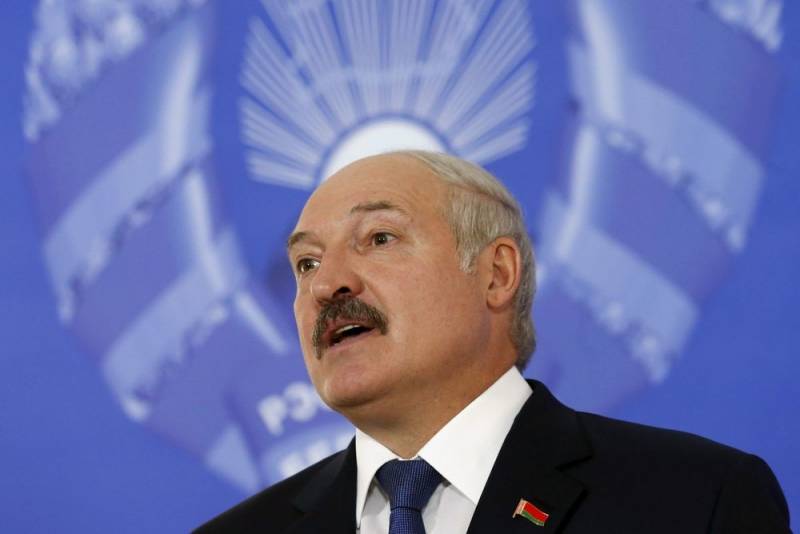 It should be noted that the "father" gave an interview on the eve of his visit (October 24-25, 2019) to Nur-Sultan (the capital of Kazakhstan). He spoke about his relations with the former leadership of Kazakhstan, the prospects for Belarusian-Kazakh cooperation, and also touched on integration issues within the framework of the Eurasian Economic Union (EAEU) and touched upon historical topics.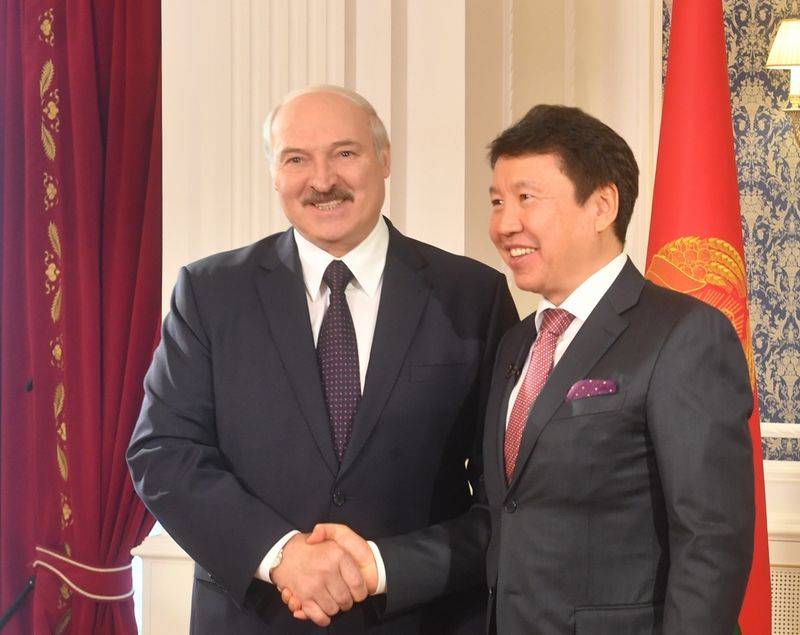 Not someone out there will tell us. As it used to be - from the Kremlin and so on. Although, of course, both Kazakhstan and Belarus had great independence in this regard. Nevertheless, somewhere they didn't manage the work of their people, somewhere they lacked something, somewhere they needed some kind of permissions, stupid to ask when it was necessary to make decisions here
- said Lukashenko.
Then he added that now "we ourselves resolve these issues." He specified that now "we have become confronted with the fact and have the opportunity to determine our own fate without causing any harm to our neighbors."
We ourselves decide our fate. But the most important thing is Belarus, and Kazakhstan, because they have always been under someone's whip, as I often say. Someone pushed us, someone tried to kneel. Especially in Belarus. All these wars are not our wars
- stressed Lukashenko.
According to Lukashenko, it all started with the Patriotic War of 1812.
Napoleon walked to Moscow and returned through Belarus. Everything was plundered, everything was destroyed. Then the First World War. We got to the point that only a narrow strip remained from Belarus - part of the eastern provinces went to Russia, and to Minsk they went to Poland under the Riga Treaty. Then World War II, we have the Great Patriotic War. Completely Belarus erased from the face of the earth. It was not our war. Nevertheless, grief sipped. In the last war, we lost a third of our population. Mostly civilians. What were the children, old people to blame?
- explained Lukashenko.
Lukashenko believes that the neighboring countries are given "from the Lord God", they are not chosen. Bearing in mind Ukraine, the Baltic countries, Poland and Russia. The Belarusian leader pointed out that Minsk does not create problems for anyone. He believes that "independence is life on one piece of land." This is the essence of independence and sovereignty.