On October 25, 2019, the Turkish government newspaper Daily Sabah, citing its sources, reported that Moscow and Ankara were close to concluding an agreement to supply Turkey with Russian Su-35 multipurpose super-maneuverable fighter jets (NATO codification: Flanker-E + - "Flanker") generation 4 ++. It is allegedly about the purchase of 36 fighters and the possibility of Turkey participating in the production of spare parts for such fighters, precision weapons and ammunition.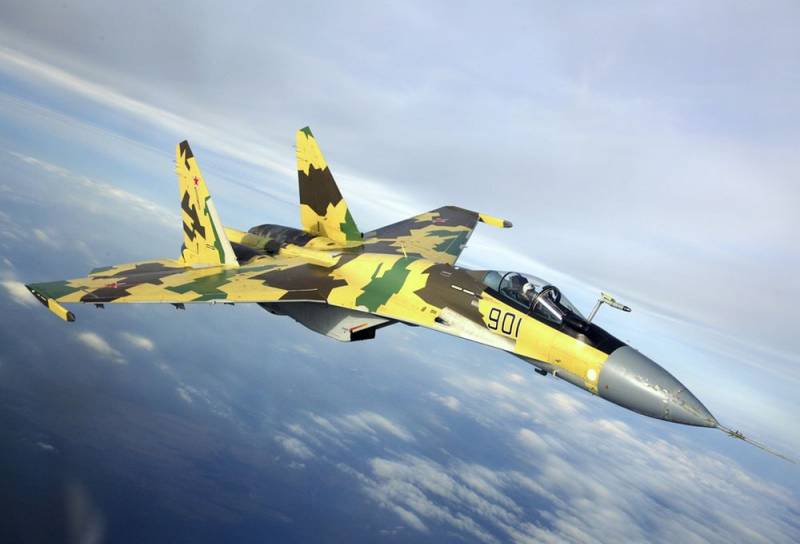 However, according to the information
«РИА Новости»
received in the secretariat of the defense industry of Turkey, there is no final definiteness in this matter, the parties continue to negotiate. We remind you that at the end of August 2019, Turkish President Recep Tayyip Erdogan and Russian President Vladimir Putin together
visited
International Aviation and Space Salon MAKS-2019 in Zhukovsky. Then the Turkish leader was interested in Russian military products, in particular the Su-35 and Su-57 fighters. After that, Erdogan announced the start of negotiations with Moscow.
It should be added that on October 23, 2019, the Turkish side announced that it had received ahead of schedule all elements of the S-400 Triumph long-range and medium-range anti-aircraft missile systems purchased from Russia (including missiles for them). After that, the Turks began to ask the Russians for "supplements," discussing with Moscow additional supplies of air defense elements.
As for the Su-35 fighters, back in mid-July 2019, the head of the Rostec state corporation Sergey Chemezov announced that Russia was ready to sell these fighters in the right quantities to Turkey, if they would be of interest to the Turks. Then, however, it was politely answered from Ankara that it was too early to talk about it, since they still hoped that Washington would unblock the sale of "fashionable and invisible" F-35s to Turkey.