The Ukrainian units located on the contact line in the Donbass do not stop provocations against the civilian population of the republics.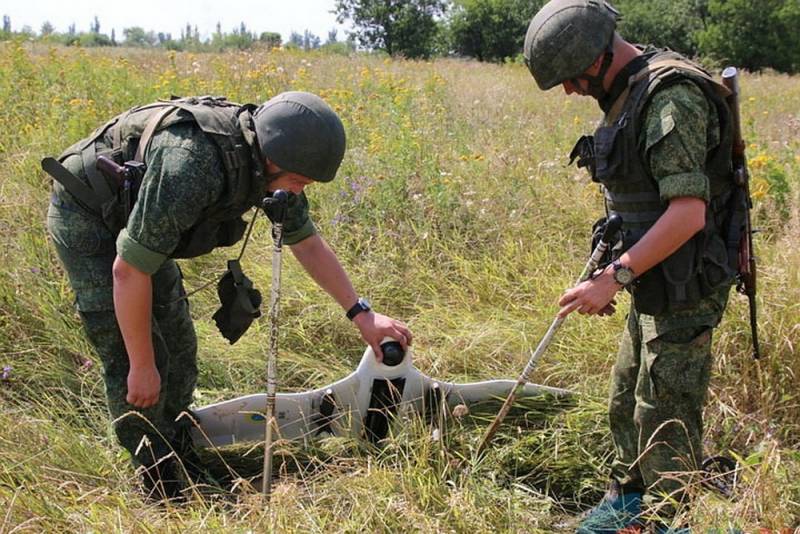 The representative of the Ministry of Emergency Situations of the Lugansk People's Republic stated that not far from the LPR settlements, an UAV with an unknown white powder on board was shot down from Ukraine. It is reported
RIA News"
.
As follows from the message, a few days earlier, residents of the Oboznoe settlement discovered a similar substance on the shore of a local reservoir and reported it to the rescue service.
Employees of the Ministry of Emergency Situations of the Republic who arrived on call, with all the relevant precautions, seized an unknown substance and decontaminated the area at the place of detection.
An unknown substance was sent to a special laboratory for research.
After the Ukrainian authorities, under the pressure of neo-Nazis and nationalists, foiled the withdrawal of troops, which was agreed upon, any provocations in the front-line zone can be expected from the Ukrainian Armed Forces and Ukrainian special services.
In addition, do not forget that in the five years of the confrontation, the Nazis and radicals have long become both the commanders of the Armed Forces and the Ukrainian special services.
Therefore, there is no doubt that they will make every effort to sabotage Kiev's instructions aimed at implementing the Minsk agreements.