The upgraded version of the 5th "Angara", if necessary, will be able to start from the Plesetsk cosmodrome. This information was published by the agency.
RIA News
, referring to a statement by Sergey Kuznetsov, the chief designer of the Salyut Design Bureau of the Khrunichev Center.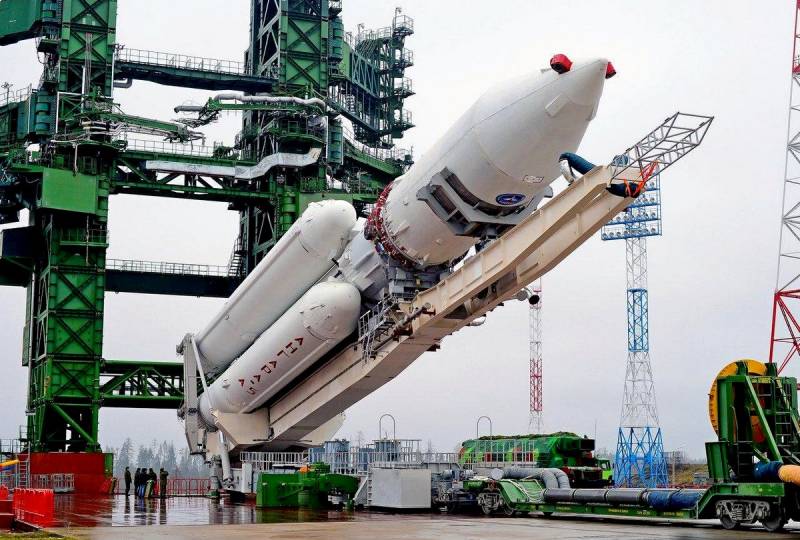 Recall that the Angara-A5M is designed to replace the Angara-A5 missile, which does not meet the requirements of the Ministry of Defense of the Russian Federation. The first launch of the upgraded media is scheduled for the end of 2024. The A5M version is a three-stage heavy class rocket with a launch mass of 770 tons (3 tons lighter than the A5) and a thrust (at ground level) of 980 tf.
The device is capable of launching loads of 27,7 tons, 7 tons, and 3,5 tons into near-Earth, geo-transitional, and geostationary orbits. In turn, these indicators at Angara-A5 are: 24 tons, 5,4 tons . and 2,8 tons, respectively.
The Angar rocket family includes carriers: light class Angara-1.2, medium A3 and heavy A5 with versions A5M (upgraded), A5B (increased payload) and A5P (manned) . The draft of the latter should be developed by the end of this year. Earlier it was reported that Angara-A5P will put into orbit the new-generation domestic spacecraft Orel (Federation).