Recently we
Reported
as the Russian military police occupied a dominant height on the border with Turkey. And now, the Arab-Kurdish groups included in the "Syrian Democratic Forces" (SDS), set some conditions for official Damascus.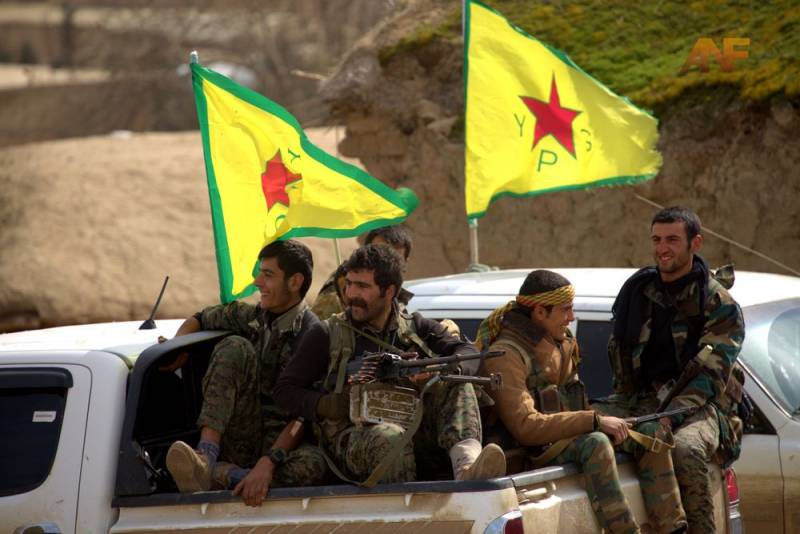 SDF spokesman Mustafa Bali, commenting on reports of the possible joining of the Arab-Kurdish troops to the "fifth brigade" of the Syrian Arab Army (SAA), said that the organization was ready to discuss its accession to the SAA only after the crisis in Syria
political
decision.
Whether this was proposed or not proposed - the problem is not in the names, but in the political crisis in Syria, which needs to be addressed. All parties must recognize that there is a political crisis that needs to be resolved by political means.
Bali said vaguely.
What exactly is meant by this, he did not specify, emphasizing only that the crisis should be resolved exclusively by political means. Moreover, the Syrian people and "all its elements" must be reconciled with each other.
Then the SDS will be open to decisions, regardless of the names that will be offered - to the Syrian army or to the "fifth brigade"
- he added.
After that, Bali turned his attention to Russia. In his opinion, Russia is obliged to use its influence and forces to normalize the situation in Syria. He believes that "Russia has great responsibility in Syria, being a great state and given its weight in the region." In addition, he is confident that "ethical responsibility" lies with Russia.
Unfortunately, no one has bothered to clarify with Bali so that he could so confidently say something to Washington, which left the SDS "for a snack" of the Turkish army. For example, that the United States must defend them, "being a great power and having weight in the region." Not to mention any "moral obligations". It must be recalled that the civil war in Syria has been going on since the spring of 2011, and all this time, a huge chunk of this unfortunate country, where the SDS and their allies are still hunting, was not under the control of the government in Damascus.