On October 22, 2019, Russian President Vladimir Putin and Turkish leader Recep Tayyip Erdogan agreed on the deployment of Russian military police (CA) and the Syrian Arab Army (SAA) to northern Syria, as well as the termination of the Turkish Army's Source of Peace military operation (Rodnik of the world "). And so, the representative of the Russian forces group in Syria, Lieutenant General Igor Seritsky, said that the base of the Russian air forces, in the area of ​​the city of Kobani (Ain al-Arab) on the Syrian-Turkish border, is already at a dominant height.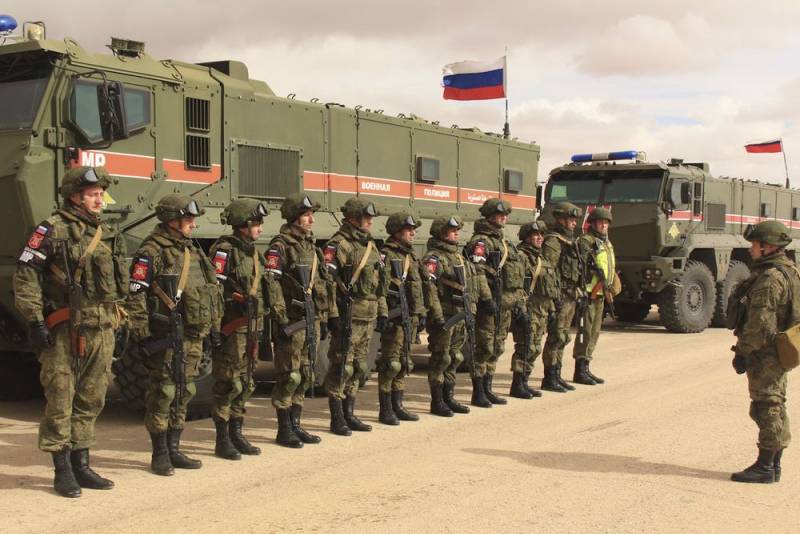 As noted by Seritsky, the base (actually a frontier post) is located in the province of Aleppo a few kilometers from the specified city. The city itself, its surroundings and the border are clearly visible from it. The Russians must help the armed Kurdish troops leave this region. The Kurds, in turn, must withdraw their forces to a distance of 150 kilometers from the border in 32 hours.
It should be added that in the coming week an additional contingent of the Russian military police is expected to arrive in Syria. According to sources from the Ministry of Defense, 276 military police and 33 units should be transferred to Syria
equipment
. And this is not surprising, since the territories that need to be patrol have seriously increased.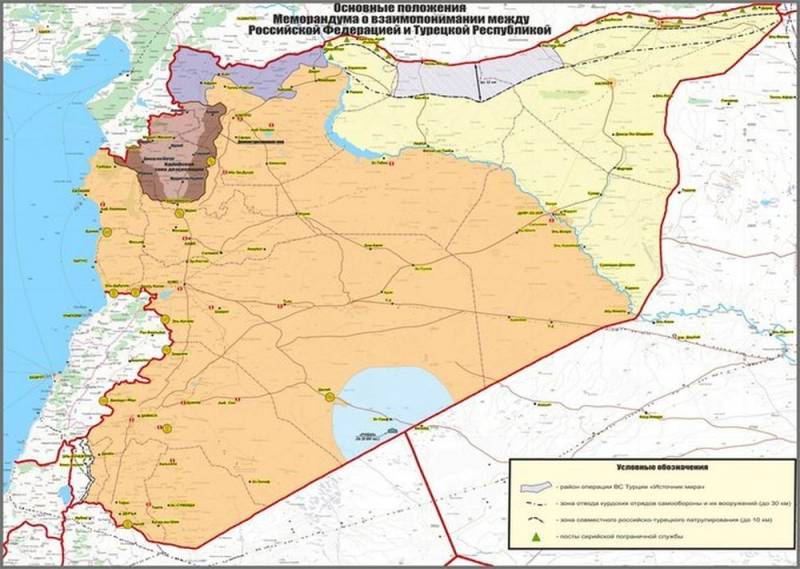 We remind you that according to the agreements reached, the "security zone" established by Turkey will remain between the Syrian border cities of Tel Abyad and Ras al Ain. On the map are already indicated (by triangles) 15 SAA observation posts on the border with Turkey, a patrol zone (10 km deep) and an exclusion zone for Kurdish armed groups (up to 32 km deep)