The United States does not even consider the possibility of an attack on Russia because of the full combat readiness of the Russian nuclear deterrence forces (SNF). This is reported to readers by the Chinese edition of Sohu (Sohu), which is one of the leading media in the Middle Kingdom, a search engine, and also the largest information brand in the local Internet space.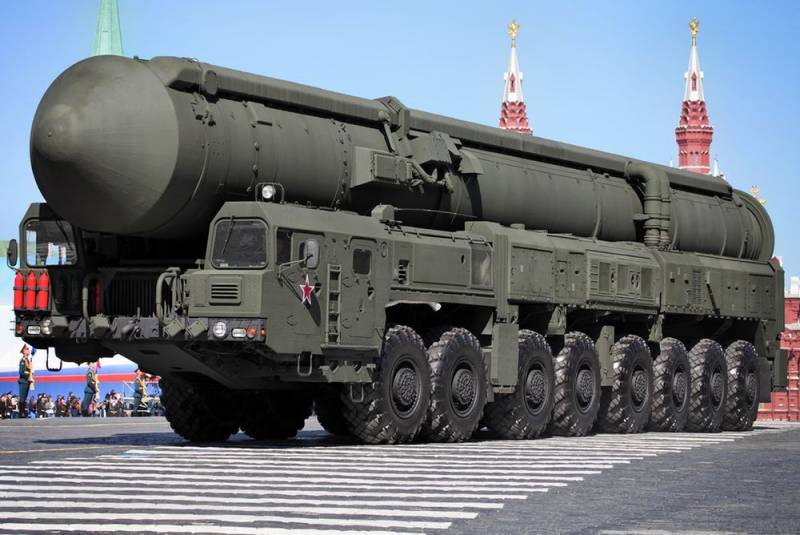 In the modern world, if a country has strategic nuclear forces, it is considered a hegemon, and therefore they (SNF - ed.) Are also called the "secret to peace
- says Sohu.
The material notes that after the collapse of the USSR, Russia continues to build up its nuclear potential. The strategic arsenal and mine-based ICBMs make up the core of the arsenal. In addition, Russia has an impressive arsenal of sea and air based facilities. This "forces Americans to keep the powder dry."
It is emphasized that the Armed Forces of Russia regularly conduct large-scale exercises. So they improve their skills, work out various tasks and check the reliability of their systems.
The Russian army can improve its strengths, namely strategic nuclear forces, and ensure the reliability of a retaliatory strike. Thus, in the coming decades, the United States will not even dare to glance towards Russia
- summarized in the publication.
Necessary
to remind
that recently in Russia the next major training of forces and means of strategic deterrence in the framework of the command and staff exercises "Thunder-2019", which was conducted by the Supreme Commander-in-Chief Vladimir Putin, has ended.