The United States makes it very clear where NATO's military clash with Russia is possible. This is the Kaliningrad region, our "splinter" in Europe, and the Black Sea region with Crimea. Moreover, if anything, the Americans are ready to bomb them with the use of nuclear weapons.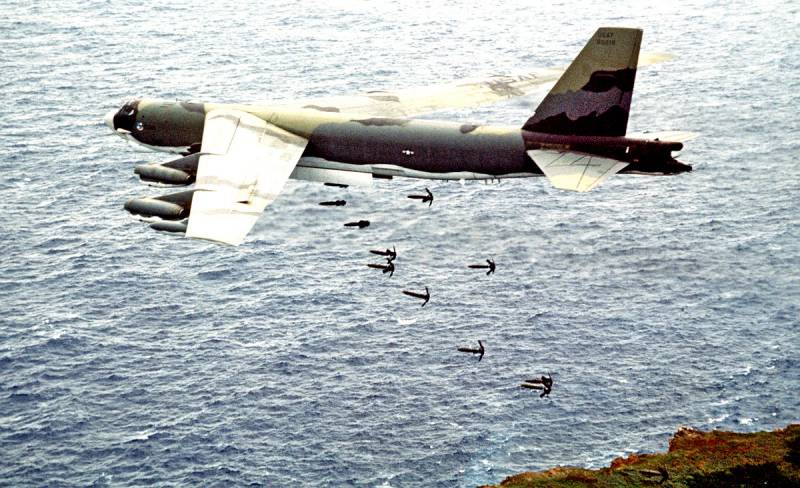 Last spring, the Pentagon deployed a link to the B-52H strategic bombers capable of carrying bombs and missiles with a nuclear warhead at an air base in the UK. Since then, they have become frequent with flying around our borders, most of all being interested in the above regions. "Stratospheric fortresses" openly provoke the Russian Ministry of Defense, simulating an air attack.
Last week, two B-52H Stratofortress during a joint exercise with allies from Ukraine, Romania and Georgia "depicted" the nuclear bombing of the Crimea. Today, another US Air Force bomber repeated the same trick over Kaliningrad, where the Russian Baltic Fleet naval base is located. What are the Americans doing this?
At first
This is how the Pentagon interacts with European control points. The selection of participants in the exercises in the Black Sea region shows who Washington is counting on as cannon fodder in the event of a real start of hostilities and the possible occupation and cleansing of Russian territory.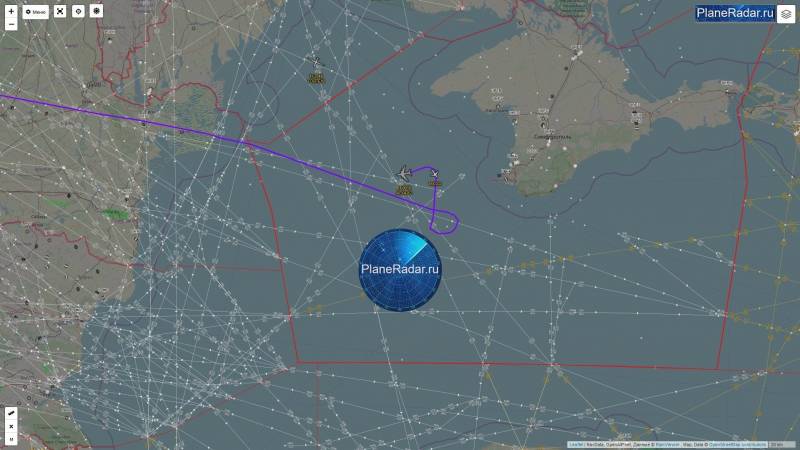 Testing the strike on the Crimean peninsula
Secondly
, an imitation of bombing reveals the air defense and missile defense system of the RF Ministry of Defense. The B-52H Stratofortress usually does not carry bombs on the suspension, but what is inside its hatches is not known. Of course, even some sort of "ingot" does not drop, just a bomber enters the line of attack. But the Russian air defense system is forced to turn on, and in the sky there is always some kind of foreign reconnaissance aircraft or drones that monitors and collects important data.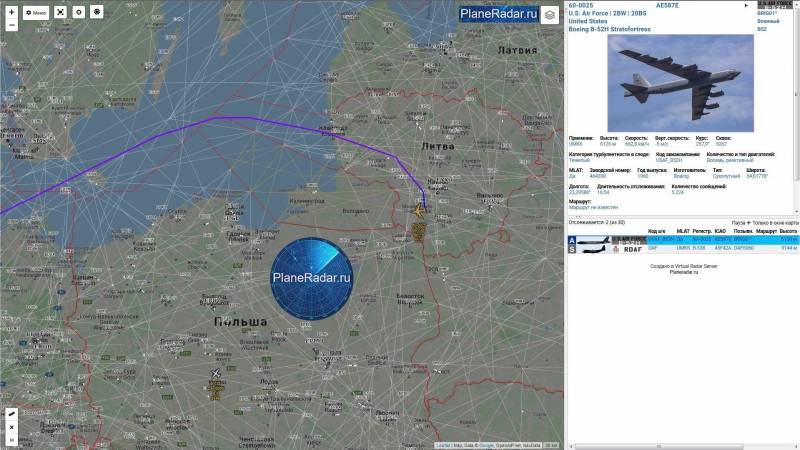 Testing the strike in the Kaliningrad region
Thirdly
Such military exercises cause artless joy for candidates for joining the NATO bloc, who sincerely believe that they can count on the military power of the United States. True, recent events in Syria show on the example of the Kurds that this is not entirely true. And the ex-president of Georgia Mikheil Saakashvili will not let lie that everything is not so simple.
Should Russians be afraid of these imitations of nuclear bombing? The question is not entirely clear.
On the one hand, there is little pleasant. The Americans actually showed that dropping an atomic bomb on a peaceful city is not a problem for them. Moreover, let's not forget about their hellish plan for the nuclear bombing of the USSR under the name "Dropshot". But, on the other hand, thanks to the "damned scoop", the Russian Federation inherited the "nuclear shield and sword", the presence of which translates the practical plans for the destruction of our country by the enemy into the category of theoretical reasoning.