For more than a decade, over 1,5 million new cars have been sold in Russia every year. Now, in the Code of Administrative Offenses (CAO), starting in 2021, fines for under-filling of fuel at gas stations may appear. At the same time, malicious "economists" who violate the law will be punished with millions of rubles, so that it would be disgraceful.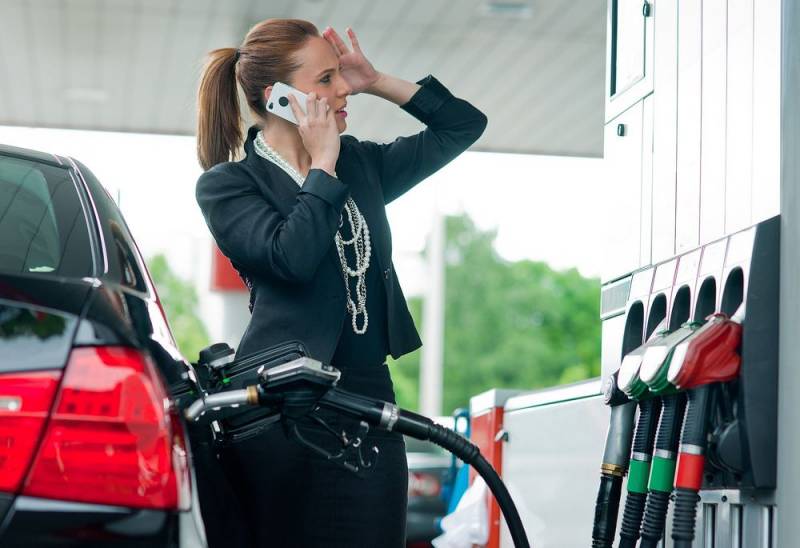 This is reported by the newspaper.
"News"
referring to a government bill that was planned to be submitted to the Russian State Duma for this fall session. However, it was sent for revision to the Ministry of Industry and Trade of Russia due to the fact that all new initiatives that provide for changes to the Code of Administrative Offenses are blocked until the adoption of a new code.
The adoption of the updated Code of Administrative Offenses in 2020 is expected, tentatively, it will enter into force on January 1, 2021. And then a bill will be put in place, providing for a penalty for underfilling at a gas station in the amount of 1% of the proceeds for the entire previous year, but not less than 500 thousand rubles. For a repeated violation, the amount of the fine will increase to 3% of the proceeds and will be at least 2 million rubles.
We remind you that the head of the Ministry of Industry and Trade Denis Manturov spoke of such an initiative back in September 2018, since according to Rosstandart, 20% of gas stations in Russia underfill fuel with customers, and 10% of gas stations sell low-quality fuel to customers. By the way, Rosstandart is already working on a special device ("hidden"), which will detect underfilling at the level of 1%. Such devices will be used by special ("secret") customers.