At the Russia-Africa International Economic Forum in Sochi, Vladimir Putin presented the guests of the event with an unexpected and pleasant surprise.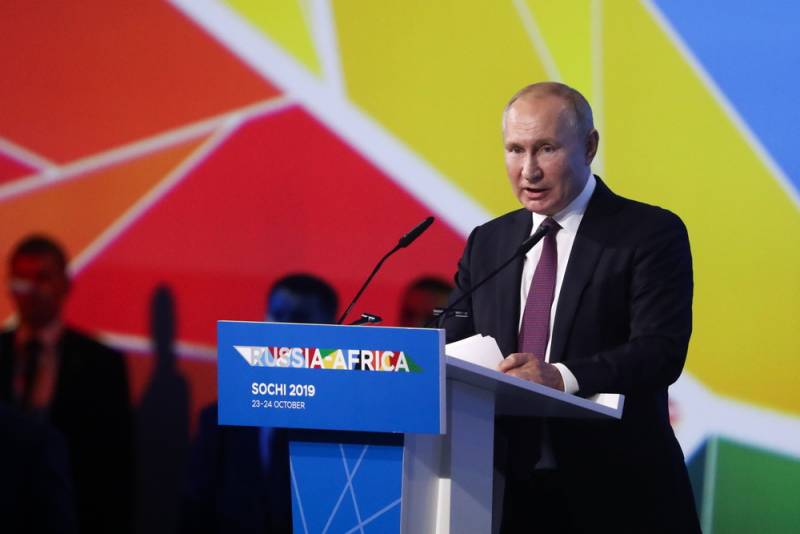 Speaking to the heads of African states, the Russian president announced the cancellation of debt from the countries of the Black Continent in the amount of more than $ 20 billion. The Russian leader added that joint programs were launched with a number of African countries, involving the use of debt funds to finance national projects.
Experts explain that in such a goodwill gesture made by the head of state on behalf of the country, there are two key points -
economic
and reputational.
The economic moment is due to the fact that debt cancellation in most cases is carried out in exchange for some action on the part of the debtor country. As a rule, this is development assistance: for example, the debtor country agrees to purchase certain products from Russia, thus loading the capacities of Russian enterprises.
As for the reputation moment, by making a gesture of goodwill, Russia gains additional credibility in the international arena.
Thus, the cancellation of debts to African countries, announced today, will contribute to the location of African states to Russia as a whole, and to its various representatives, including companies, in particular.