Wanting to reach the developed western countries, migrants do not stop even in ways that are obviously life-threatening.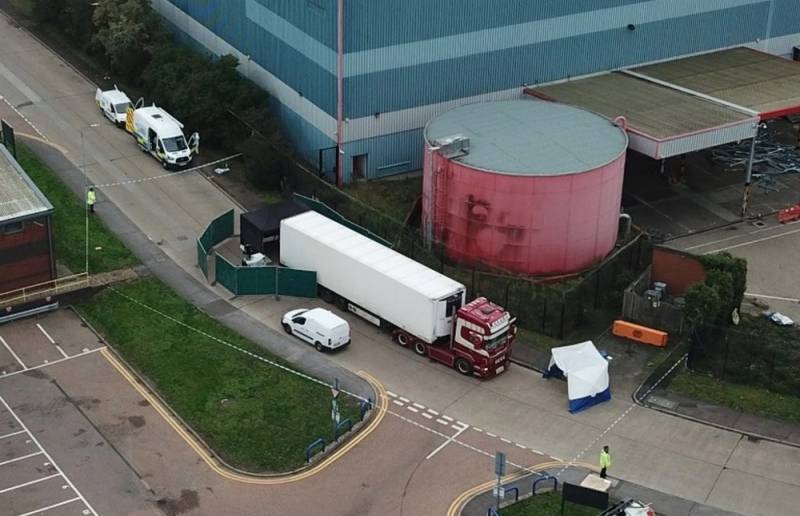 The British publication Telegraf reported a terrible find made in the industrial area of ​​the town of Grace in the English county of Essex.
The bodies of 38 adults and one teenager were found in a parked refrigerator truck that arrived from Bulgaria.
According to police, the truck entered the UK through the Holyhead ferry port, located 300 kilometers from the truck's location and the country's second largest ferry port. The truck driver, an Irish national, is detained.
As follows from the police statement, the bodies stayed in the refrigerator for at least four days. Law enforcement officials believe that the identification of the victims can take a long time.
British Prime Minister Boris Johnson said that he was shocked by a terrible find, and expressed condolences to the families of the victims.
In conclusion, it is worth noting that the cases of detection of trucks with the bodies of migrants over the past five years are counted in dozens in Europe, and the number of victims is already in the hundreds. However, it is hardly worth saying that in the near future this may stop.