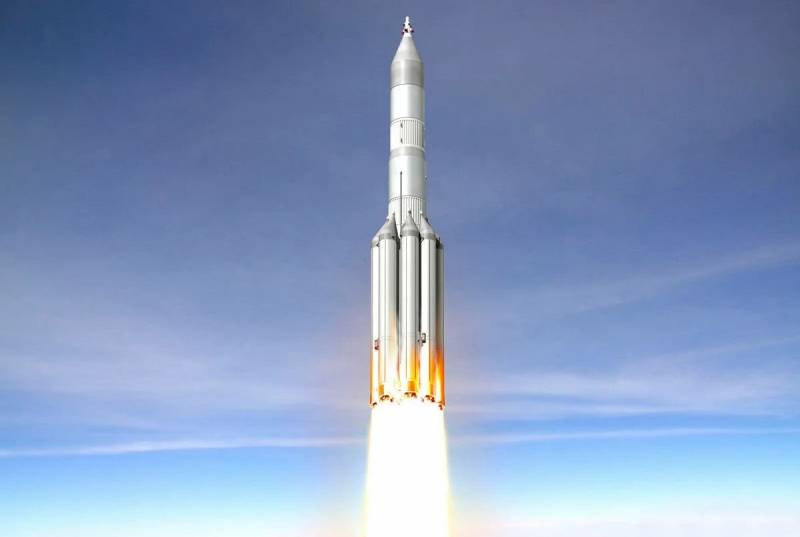 The preliminary design of the future Yenisei superheavy class rocket was approved by the participants of the Scientific and Technical Council on Tuesday, October 22. This information was published on the official site of the RCC "Progress", where, in fact, the event took place.
Recall that the preliminary design of the superheavy class launch vehicle was commissioned by Roskosmos Corporation at the end of March 2018. The contractor is RSC Energia. The amount of the contract, according to public procurement website, amounted to 1,6 billion rubles. The work was to be completed by October 31, 2019.
Participants of the meeting noted that the presented draft media fully ensures the performance of the technical and technical characteristics. In other words, its results confirm the possibility of creating a rocket that meets the requirements specified in the terms of reference.
Earlier, the head of Roskosmos, Dmitry Rogozin, said that the promising Yenisei LV would be built on the principle of a technological designer. That is, each part of it will become a separate product.
The first launch of the domestic superheavy rocket is scheduled for 2028. At the initial stage, the carrier will have to launch more than 70 tons of cargo into low Earth orbit. In the future, the Yenisei is planned to be used in lunar missions.