Hiding behind statements about "integration and preparation for cooperation with European allies and partners," the United States is provoking against Russia in the sky over the Black Sea.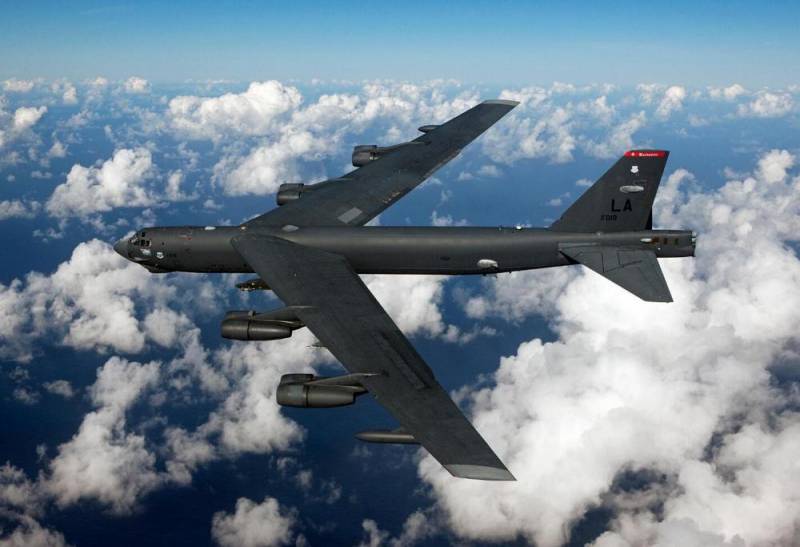 On October 19, during a 12-hour training flight carried out by a pair of US Air Force B-52H Stratofortress strategic bombers, one of the American planes approached the Crimea and imitated bombing.
This became known thanks to the publication of the monitoring resource PlaneRadar, which shows the data of the bomber and its flight route over the Black Sea.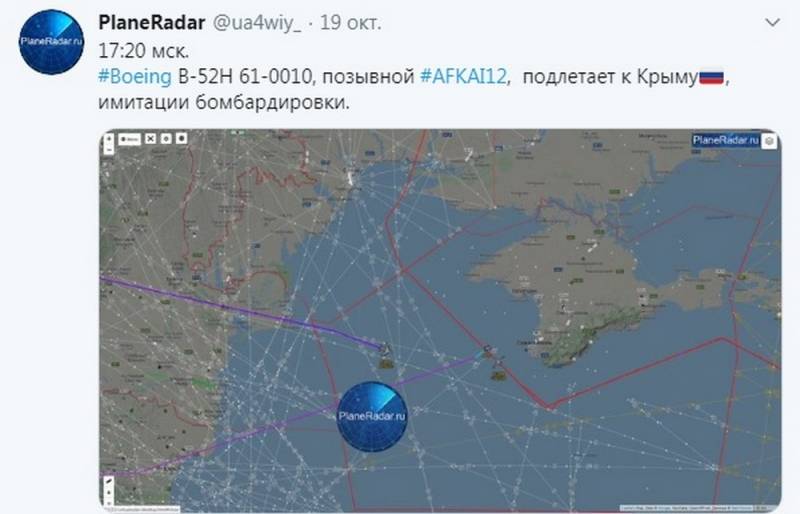 It should be noted that American strategic bombers regularly circumnavigate Russia's borders. In particular, in addition to the Black Sea, the Baltic Sea and the Kaliningrad Region are favorite places for Americans to fly.
At the same time, despite Moscow's calls for an end to such practices, the US leadership continues to create additional tension at the borders of Russia.
Recall that the B-52H Stratofortress is an American strategic bomber created by Boeing. He entered the US Air Force in 1955. It was originally intended to deliver two thermonuclear bombs anywhere in the Soviet Union.