In the world, perhaps, there is not a single president who would not be beneficially affected by the meeting with the Russian leader. Especially if this meeting lasts about six hours.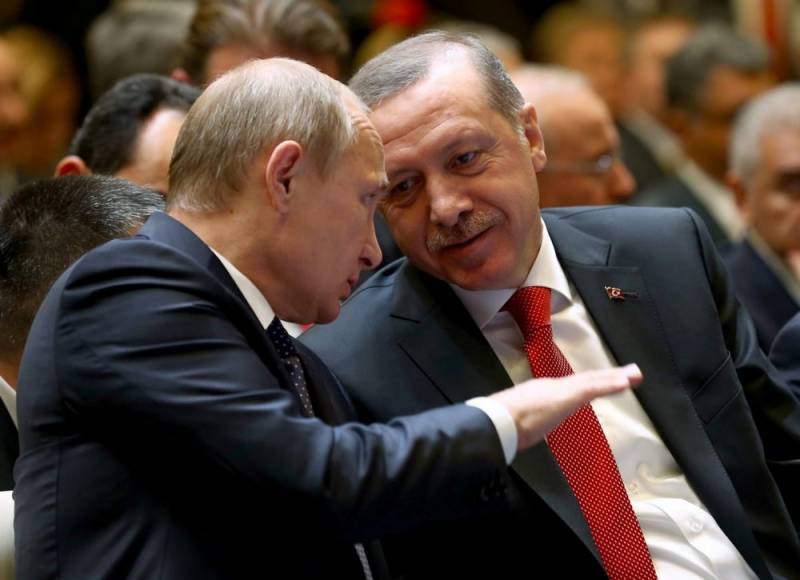 Following a meeting with Vladimir Putin, Turkish President Recep Tayyip Erdogan made a statement on the termination of the Turkish military operation "Source of Peace", which began on October 9, the purpose of which was to create a "security zone" in northern Syria.
The Turkish leader noted that now, after the decision to terminate the operation, he expects that from October 23 in the 30-kilometer zone adjacent to the Turkish border, there will be no Kurdish units. Erdogan also emphasized that Turkey does not need someone's territory, and he advocates the territorial integrity of neighboring Syria.
The head of the Russian foreign ministry, Sergey Lavrov, also said that Turkish armed forces would cease Operation Source of Peace, who emphasized that further development of the situation would depend on the withdrawal of Kurdish formations.
Recall that next week the Syrian Constitutional Committee should begin its work. According to UN Secretary General Antonio Guterres, this structure "should be the beginning" of a political process designed to put an end to the destructive conflict in the republic.