After the Americans left North Syria, the units of the Syrian Arab Army and Russian Aerospace Forces occupy key positions in this region.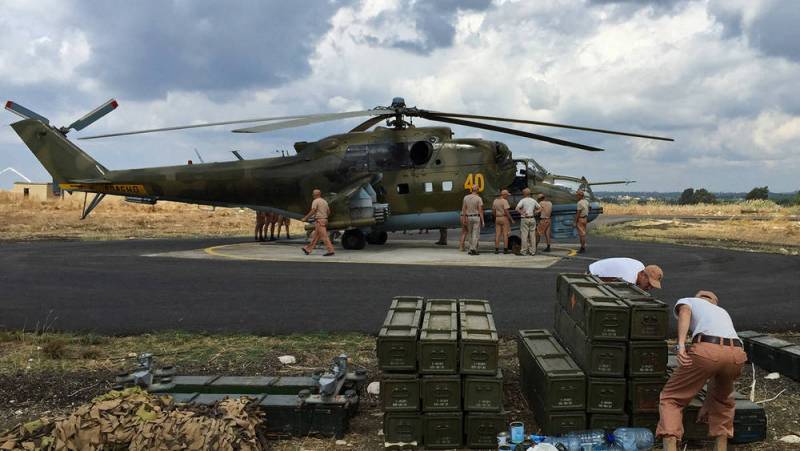 The long-suffering Tabka military airfield in the province of Raqqa, which has changed hands several times since 2014, has finally come under the control of Syrian government forces.
Agency
TASS
, referring to one of the commanders of the Syrian army, reports that helicopters of the Russian air forces are deployed to this airfield, and the Syrian army provides security for its territory and protection from attacks.
Now work is underway to restore it: the runways are cleared, the broken one is removed
technique
, accumulated on its territory over five years, the remains of the destroyed airdrome structures are sorted out.
Tabka airfield has a strategically important location, allowing the air forces to control vast territories on the borders with Turkey and Iraq.
To date, it is not known whether the airfield will be used as a permanent base of the Russian Aerospace Forces, or whether the placement of helicopters is temporary.
Recall that in 2014, a military airfield was captured by ISIS * militants, who in 2017 were knocked out by pro-American "Forces of Democratic Syria" units, after which an American military base was deployed on its territory.
* -terrorist organization banned in Russia