An agreement expires between Ankara and Washington on a temporary ceasefire in northern Syria on October 22, 2019. And now, the American CNN channel reports that the same day, Turkish President Recep Tayyip Erdogan and Russian leader Vladimir Putin will meet in Sochi (Russia) to discuss the future of Syria.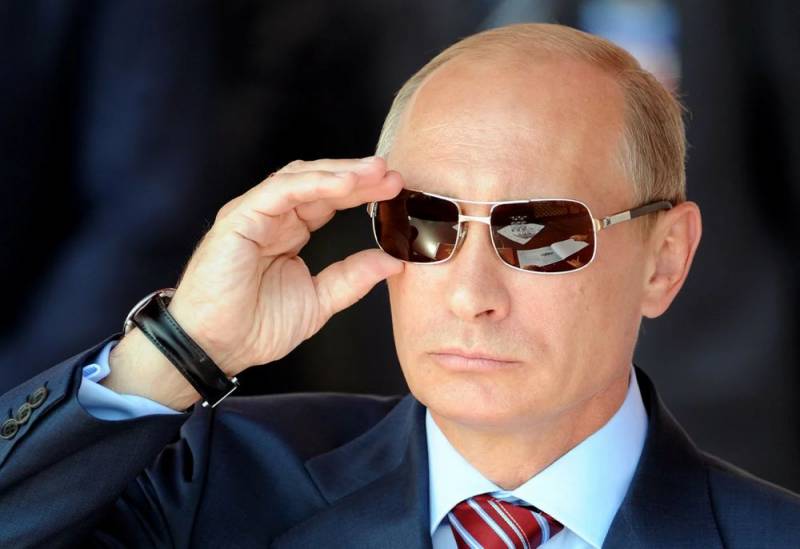 CNN notes that Moscow has become not just a leading player, but the undisputed leader in Syria. Clarifying that now it is Putin who will decide the future of this country.
It is also clear that to a large extent the future will be decided by the president of Russia. Given that Trump left the Kurds, who were the main US allies in the fight against ISIS (an organization banned in Russia - ed.) And actually allowed Turkey to invade northern Syria, the White House no longer plays a role in the alignment of forces in the country
- explained in the material.
The material emphasizes that, unlike Trump, who at the last moment began feverishly making diplomatic efforts to prevent the bloodshed, which he partially provoked, Putin has his own action plan, which he adheres to.
Immediately after the start of the Turkish offensive, Russia held consultations with Arab-Kurdish groups, after which Syrian President Bashar al-Assad reached an agreement with them. Now the Syrian Arab Army (SAA) freely takes control of vast territories of Syria, which were previously inaccessible.
Moscow also quickly deployed troops to occupy a buffer zone between the Turks, along with forces under their control, as well as Kurdish and Syrian government units.
- emphasized in the material.
Now, according to CNN, Russia has assumed the role of leader, but this is fraught with risks, because the situation in this Middle Eastern country is extremely unstable.
Moscow seems to understand what a dangerous situation it has become in becoming a leader
- stated in the material.
CNN admits that almost all parties "involved in the situation in Syria" agree that agreements with Moscow look more reliable than agreements with Washington. And Russia can prevent a further increase in tension.
Turkey, a member of NATO, for many years interacted with Russia, although they actually supported the warring parties in the Syrian civil war. Even Israel and Iran, which are enemies, apparently agree that in order to take into account their interests it is necessary to interact with Moscow
- said in the material.
CNN notes that the Kurds, when they lost US support, immediately turned to Russia for help.
In this regard, it is not the White House under Trump that will have to find a way out of the difficult situation in northeastern Syria. If there is an agreement, then Putin and Erdogan reached it in Sochi on their terms.
- come to a conclusion at CNN.
We remind you earlier we
Reported
as Turkey and the United States agree to partition Syria.