Recently we
informed
how the House of Commons (lower house of parliament) of the United Kingdom passed by a majority vote (approved) the amendment to postpone Brexit (the release of "Foggy Albion" from the European Union), obliging the new head of government, Boris Johnson, to take care of this. And now, from the British government they informed - they are launching an emergency action plan called "Yellowhammer", which was specially developed in case the country leaves the European Union without a deal, i.e. certain arrangements with Brussels.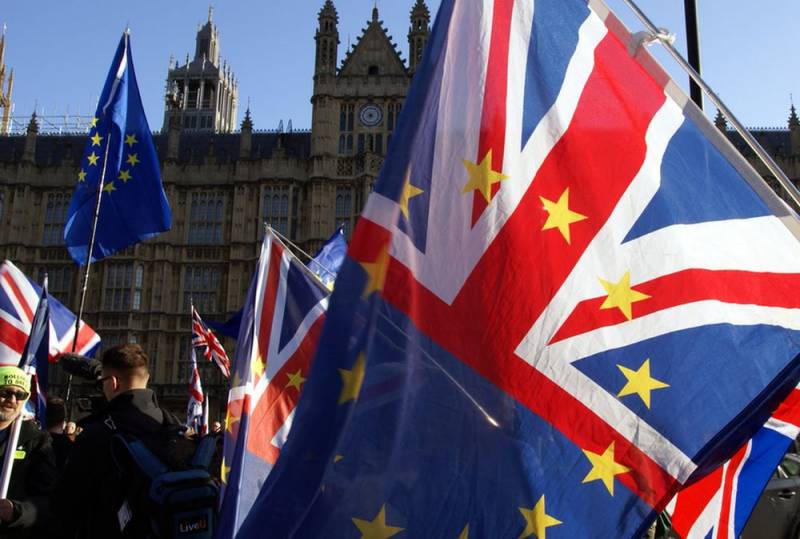 This was stated to the public by the Chancellor of the Duchy of Lancaster, a member of the Conservative Party of Great Britain, Michael Andrew Gove (b. 1967). This British politician was the Minister of Justice of Great Britain and Lord Chancellor under David Cameron (2015-2016), the Minister of the Environment, Food and Agriculture under Theresa May (2017-2019).
We are launching the Yellowhammer operation, which means that we are preparing to exit without a deal if no Brexit delay is granted
- he said.
Gove said the risk of Britain leaving the European Union without a deal increased after the vote. In his opinion, the government cannot guarantee that the European Union will agree to extend the negotiations on Brexit and will allow the British to negotiate the best possible conditions.
It should be noted that on October 20, 2019, the President of the European Council (supreme
political
the EU body, consisting of heads of state and government) Donald Tusk said that he had received a letter from the head of the British government Johnson with a request to postpone the Brexit date by three months - until the end of the day on January 31, 2020. At the same time, Johnson himself called the postponement a "bad habit."
We remind you that Great Britain was supposed to leave the European Union on March 29, 2019. But then the release date changed several times due to internal political differences in the UK. At the same time, Brussels did not mind. First, Brexit was moved to April 12, 2019, and then to October 31, 2019. Now, perhaps this will happen again, or maybe not. We will find out soon.