On October 19, 2019, a video appeared on the Web of the destruction of a solar power station in Syria. This happened in the province of Idlib, which is under the control of the "Barmalei" -Wahhabis and "moderate" terrorists. According to the author of the video, the power plant was hit by the Russian multi-functional supersonic fighter-bomber of the 4 ++ Su-34 generation (according to NATO codification: "Fullback" - "Defender").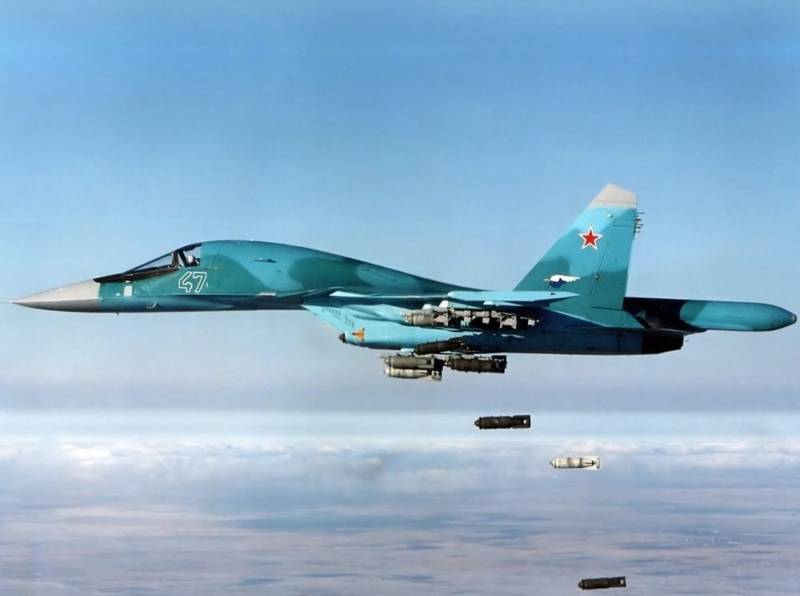 It is noted that the power station destroyed by the Russian Su-34 is located between the cities of Taftanaz and Binish. It is clarified that not only the building of the power plant was affected, but also the field of solar panels located in the immediate vicinity of it. Moreover, this is confirmed by satellite images.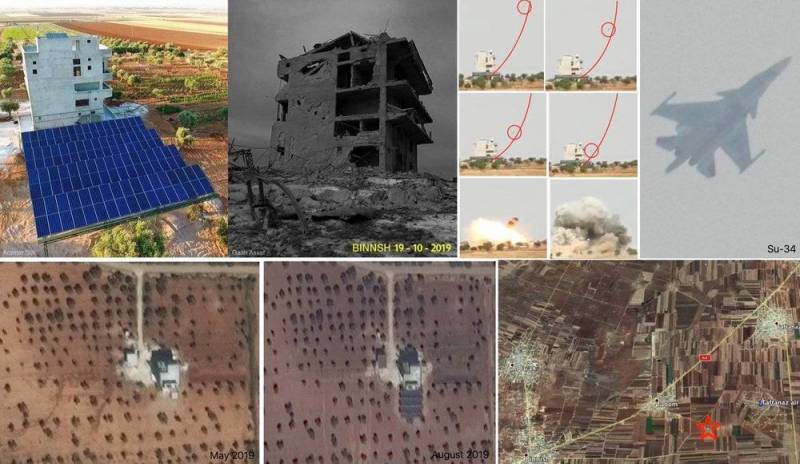 It should be emphasized that the destroyed important energy facility did not supply electricity to the "population suffering from Assad's regime", but provided uninterrupted power supply to the production base of the terrorists who were engaged in the manufacture of ammunition.
The blow was struck in the morning. At the same time, Russian tactical front-line bombers with a variable sweep wing Su-24 (according to NATO codification: "Fencer" - "Swordsman") were also seen in the skies over Idlib province, which were engaged in the destruction of other important militant infrastructure.
Before that, the Russian Air Forces targeted the terrorists of the Khayyat Tahrir ash-Sham group (KHTS, an organization banned in Russia), entrenched in the city of Rakaya, Idlib province. By the way, HTS is the largest irreconcilable group in this region.