Advisor to the Turkish leader Yasin Aktay told the media that Ankara verbally agreed with Washington to divide Syria. It is about creating a "security zone" on Syrian soil east of the Euphrates River, with a length of 444 kilometers and a depth of 32 kilometers. According to Aktay, the absence of a written agreement does not mean that there are disagreements between Turkey and the United States.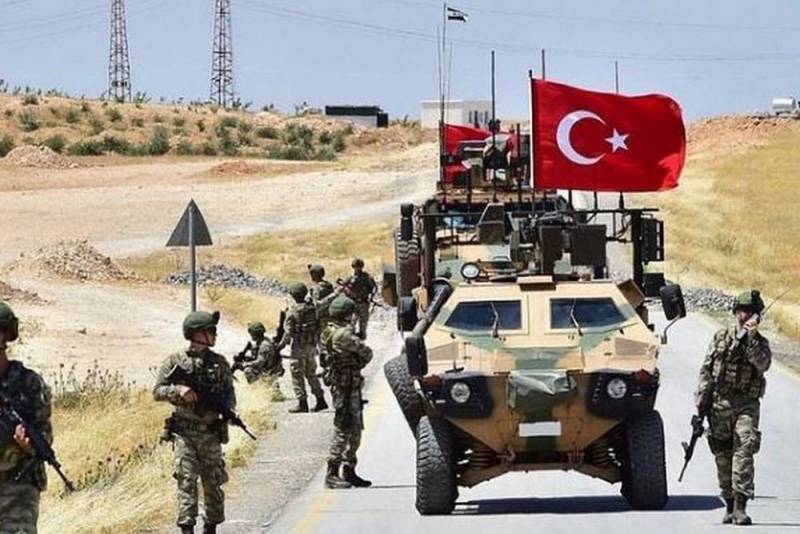 It is noted that some territories of the Syrian provinces of Al-Raqqa and Deir ez-Zor should be included in the "security zone" indicated by the Turkish presidential adviser. About other Syrian provinces, Aleppo and Al-Hasaka, nothing was said at all. There is another oddity. The mentioned depth of the "security zone" simply does not reach the border of the Syrian province of Deir ez-Zor.
Aktay explained that during the meeting with the American side (without specifying exactly when it was) the dimensions of the "security zone" were discussed. It was then that the Turkish side announced the need to create a "security zone" 32 kilometers deep and 444 kilometers long. The Americans allegedly agreed with the arguments of the Turks, i.e. mutual understanding was reached.
The agreement reached with the Americans is clear, the Turkish armed forces will exercise control over the security zone, the depth and extent of which will be determined by ourselves
- said Aktai, hinting that the borders of the "security zone" could change at the request of Ankara.
Aktay emphasized that the cooperation (interaction) between Ankara and Washington in the "security zone" should take place within the framework of relations between two NATO partners. That is, so that after the departure of the American military from these territories, they should be transferred under the control of the Turkish military, and not the Syrian government forces.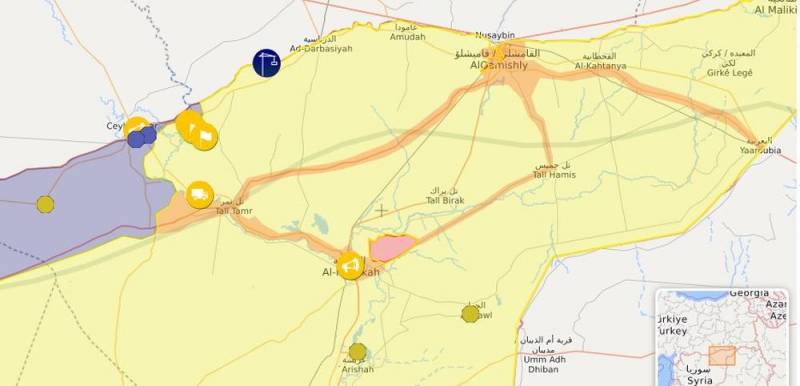 It is difficult to understand the concern of the Turks. Moreover, they already threatened to resume the operation so that the "Spring of the World" would score with renewed vigor. What was reported on October 19, 2019, by the Minister of Defense of Turkey, Hulusi Akar. Advisor Aktai spoke on the same day, who was outraged by the appearance of the Syrian Arab Army (SAA) in areas of Syria left by US troops. He promised that if the SAA defends the Syrian Kurds, Turkey will consider this a declaration of war.