Recently we
Reported
as the congressman was ridiculed on the Web, congratulating the US Navy with a photograph of a Russian cruiser. And now, the already specialized Military Watch magazine appreciated the promising capabilities of another Russian strike ship.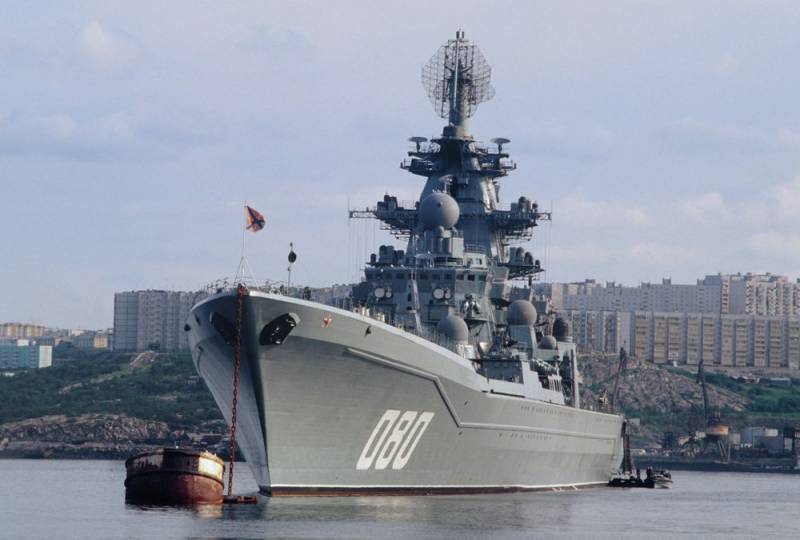 According to the publication's specialists, the most dangerous ship of the Russian Navy, after the modernization is completed, will be the Admiral Nakhimov heavy nuclear missile cruiser (TARK) (project 1144 Orlan). It is noted that during the modernization of the indicated cruiser, which is supposed to return to the Russian fleet in 2021-2022, it will be equipped with a serious arsenal of cruise missiles, the latest air defense system (S-500 air defense system in the sea version) and advanced electronic warfare systems (EW).
According to the publication, TARK will be very dangerous. The main anti-ship weapon of the ship will be Zircon hypersonic missiles. The characteristics of the Zircon significantly exceed the main harpoon anti-ship missile, which is in service with the US Navy. Consequently, the Russian ship will be able to fire at targets from a safer distance for itself. It is clarified that due to its nuclear power plants, TARK can be in the oceans for a long time, far from the coast of Russia.
The ability of the cruiser to threaten key enemy targets with hypersonic missiles at extreme distances makes him perhaps the most dangerous warship of the Russian Navy
- reports the publication.
It should be added that in March 2019, The National Interest magazine ranked the most dangerous ships on the planet. Four TARKs of the Orlan project were included in it: Peter the Great, Admiral Nakhimov, Kirov and Admiral Lazarev. We remind you that until 1992 Admiral Nakhimov was called Kalinin. In 1999 he was sent to repair and modernization. However, the actual modernization of the ship began only in 2013.