The Russian group of weather satellites is no longer able to cope not only with the study of terrestrial, but also space weather. "Three disabled people in orbit" instead of the fourteen necessary for a complete system - that's all that Roshydromet can count on, as well as the mercy of foreigners. Are there any real ways out of the meteorological crisis?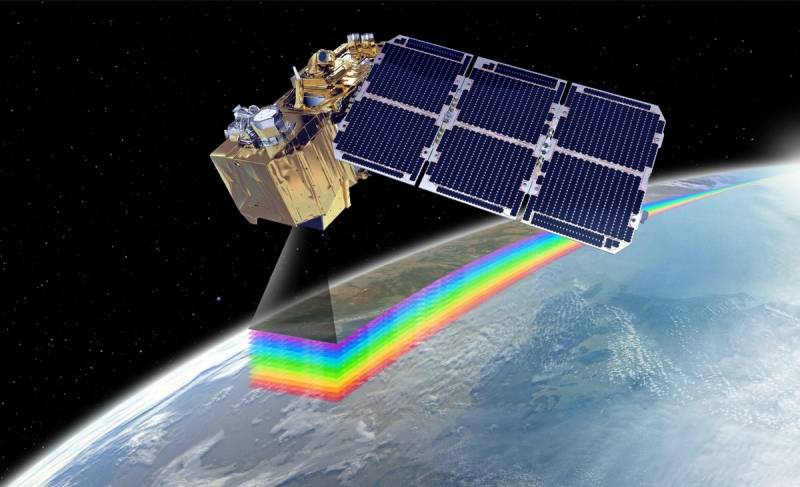 First of all, you need to decide what space weather is, and why you need to know it. This concept covers the relationship of our planet with the sun. The influence of solar and geomagnetic activity caused by the luminary on humanity is foolish to deny. The point here is not only in the ill health of some people. Strong solar storms can lead to a power outage, which means everything else on which our civilization rests. There will be no light, no water in the tap, no communication. The risk of accidents in air transport and spacecraft also increases.
Nothing will work. It is clear that it is desirable to be prepared for this in advance. Therefore, space weather is closely monitored in the United States, the European Union, as well as in the joint center of Australia, Canada, Japan and France. They work in this direction in China.
In our country, this is not all right. In orbit there are only three specialized satellites Meteor-M and one Electro-L. This is all that the once-leading space power has at its disposal. According to experts, for more or less stable operation requires fourteen devices. There is a program for updating them, but it is stalled due to a lack of funding and a long time span. Cosmonautics expert Ivan Moiseev explains:
The problem is not solved. Moreover, the quality of satellites decreases, they regularly break in orbit. But they don't talk about it.
What are the ways to solve the problem in the foreseeable future?
Miniaturization
Russia can cope on its own, if we follow the path of cheaper and simplified satellites. In addition to the few universal devices that are long and expensive to create, it's realistic to create a whole group of small and ultra-small satellites. The functionality of the latter will be very limited, but it will be possible to provide most of the observations in the very near future.
Cooperation
The second way is to join forces with foreign partners. Due to the high cost of the program, it is advisable to share the costs with someone else, for example. PRC. Vladimir Minligareev, representative of the Institute of Applied Geophysics named after Acad. E.K. Fedorov, said the day before:
At the moment, our institute, together with the National Space Weather Center of China, is preparing to apply for the global space weather center.
The first option means loading your own industry, but requires adequate funding. The second, most likely, in the hardware will lie more with the Chinese partners, giving Russia the functions of a cabman.