For more than five years, Ukrainian "patriots" have been threatening Moscow with missile "miracle weapons," which will surely stop the "aggressor". Replacing the "father of the nation" Petro Poroshenko with the "servant of the people" Volodymyr Zelensky absolutely did not change anything. Militant statements are still being heard from Kiev.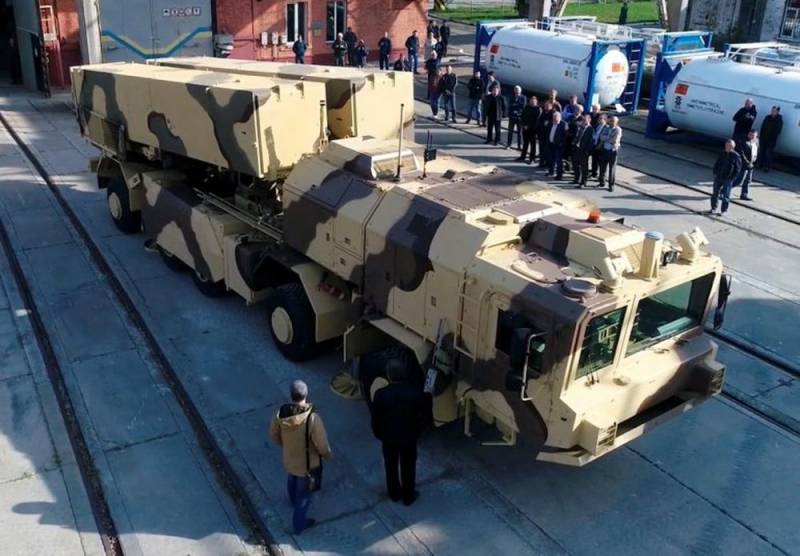 For example, Sergey Zgurets, director of Defense Express, an information and consulting company, spoke in an interview with Apostrof about the "powerful response to Putin's troops," which Ukraine prepared. The expert said that Kiev has developed weapons that could seriously compete with Russian counterparts.
Zgurets, as an example of "evidence", cited the family of developed rockets: Typhoon-1, Typhoon-2, Typhoon-3. They are modernized versions of the Soviet Grad multiple rocket launcher ammunition (MLRS). So "Typhoon-1" flies as much as 20 km. further than obsolete ammunition.
The expert also drew attention to the control system of the promising operational-tactical missile system (OTRK) Grom-2, developed as part of the IT artillery project. There, it turns out, there will be such software that will be able to "turn individual destruction systems into strike reconnaissance systems." According to the expert, who has been working on this topic for years, this weapon "is capable of repelling Russia."
So, at the stand of the same Yuzhnoye Design Bureau there was a control system for the Grom-2 complex. Nobody paid attention to it, but it is a system that is proposed as part of the IT artillery project. This is the creation of software capable of turning individual destruction systems into strike reconnaissance systems
- said the expert.
However, after the expressed "patriotism" Zgurets admitted that in the field of rocket artillery Ukraine is still seriously behind Russia. After which he called on the Ministry of Defense and the Cabinet of Ministers as a whole to actively introduce new developments.
In turn, we want to recall that the aforementioned Grom-2 OTRK (with a range of up to 500 km.) Is being developed with the money of Saudi Arabia. The Soviet backlog that remained with Ukraine and the Saudi money really makes it possible to implement such a project.