For more than three years, British citizens and residents of other countries have been watching a purely British show called Brexit - the release of "Misty Albion" from the European Union (EU). In 2016, it was planned by London, like a loud slamming of a door in front of the nose of Brussels and all of continental Europe. However, then this procedure turned into a series of attempts to delay a not entirely successful solution.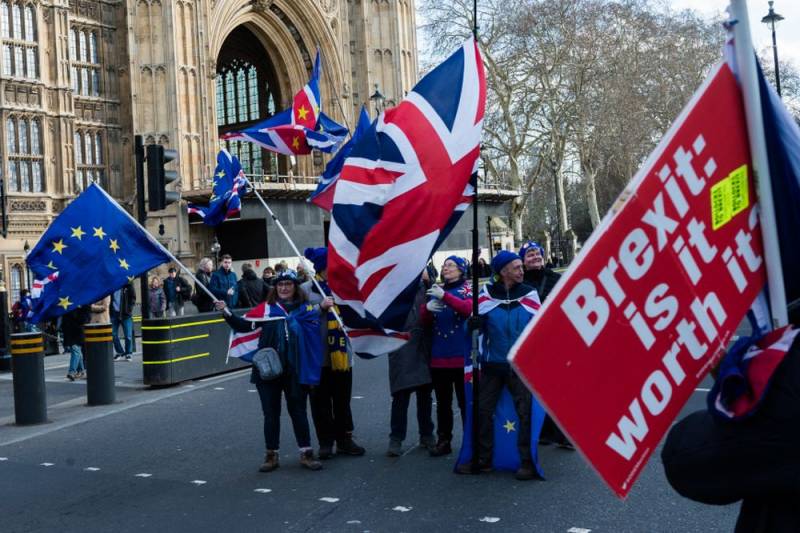 And so, on October 19, 2019, the British Parliament voted for the next postponement of Brexit. The live broadcast from the House of Commons (the lower house of parliament) was broadcast on the official legislature channel on YouTube. But four hours of demagogy simply does not make sense to post here.
It should be noted that 322 deputies voted for the amendments obliging the new head of the British government, Boris Johnson, to ask the EU for a postponement of Brexit, 306 opposed. However, Johnson, whom the British call Trump's blonde favorite, has already stated that there will be no one to ask for anything and, in general, "there will be no delays, the match will take place in any weather, at the indicated time." That is, Brexit should finally happen, as it was planned for the previous transfer - October 31, 2019.
It should be added that before this, on October 17, 2019, the President of the European Commission (European Commission, EC - EU government) Jean-Claude Juncker told the public that London, represented by the government of the country and Brussels, agreed on all the details of the Brexit deal. At the same time, Johnson said meaningfully, without going into details, that the agreements reached made it possible to "regain control of the country."
We remind you that Great Britain was supposed to leave the EU on March 29, 2019. But then the release date changed several times due to internal political differences in the UK, and the EU did not mind. Parliament first moved Brexit to April 12, 2019, and then to October 31, 2019, and now it should coincide with a holiday called "Halloween." How the patriots of Scotland will react to this is still unknown. Will Johnson ignore the decision of Parliament, we will soon find out.