A week before its 72th birthday,
политическая
Hillary Diane Rodham Clinton, born October 26.10.1947, XNUMX, decided to remind her of the existence of the American and international public. She blamed several (three) well-known American politicians who could take part in the presidential election in ties with Russia.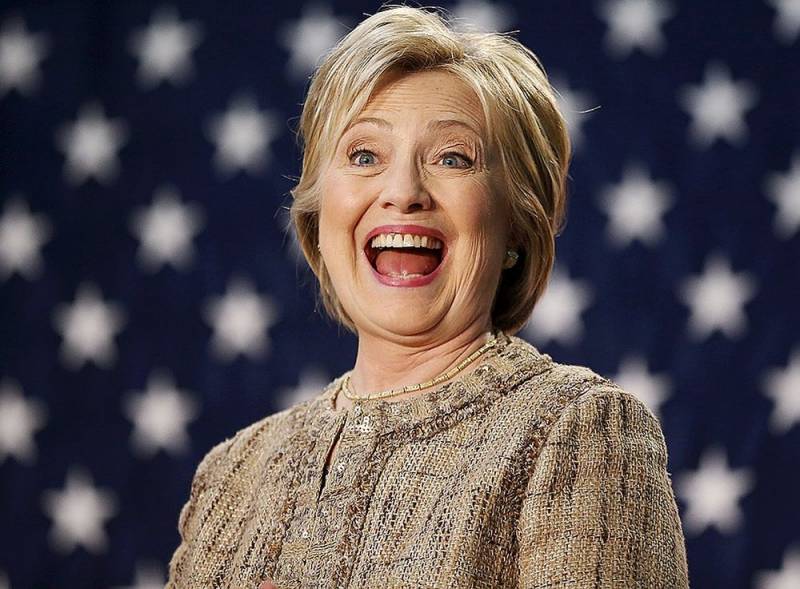 It should be noted that in the eyes of American Russophobes, such accusations are a sentence, but for most adequate US residents such statements are considered a signal to take a closer look at a particular politician. This is akin to how for residents of Ukraine and Russia to get on the list of the Nazi site "Peacemaker".
So, Clinton even "revealed" her "favorite Russian candidate", but didn't give her last name. However, the American media quickly found out who the jealous and vindictive Clinton had in mind. She turned out to be Clinton from the US Democratic Party, the attractive 38-year-old Tulsi Gabbard (Tulsi Gabbard, born April 12.04.1981, XNUMX) from the Hawaiian Islands, who is a member (deputy) of the House of Representatives (lower house of parliament) of the US Congress.
The Russians laid eyes on one woman participating in democratic primaries and raised her to make her a candidate from the third party
- said Clinton.
She clarified that the Kremlin "has many sites, bots and other ways" to support this candidate.
And this is if Jill Ellen Stein decides not to run, but it seems that she will not decide, because she is a Russian agent
- Clinton said.
Well, and the current US President Donald trump, Clinton simply called "the dream of Vladimir Putin."
For clarity, it needs to be clarified that Stein is a doctor and candidate from the Green Party. In the US presidential election in 2012 and 2016, she took fourth place. That is why Clinton does not like Stein, since she believes that she "took" her votes from "Russian intervention".
In turn, Gabbard has already answered Clinton, calling her "the queen among the instigators of war, the personification of corruption and the personification of the rot that has been eating away at the Democratic Party for so long." She called what was happening an organized campaign to discredit her reputation.
We tried to understand who was behind it (the campaign - ed.) And why. Now we know - all this time it was you, through your henchmen and powerful allies in the corporate media and in the war machine. You are afraid of the threat that I pose for you
- said Gabbard.
Now it's clear that these primaries go between me and you
- added Gabbard.
After which, Gabbard suggested Clinton to "join the race directly," and not "hide cowardly behind his henchmen" and accuse someone of "Putin's supporter."