On October 18, 2019, the largest Austrian daily newspaper Kronen Zeitung (Kronen Zeitung), left-handed, read by almost half of all reading residents of Austria, reported that in neighboring Germany, NATO partners begin secret exercises involving maneuvers the outbreak of war using nuclear weapons. At the same time, it is not specified who the "peace-loving" Alliance is going to bomb this time.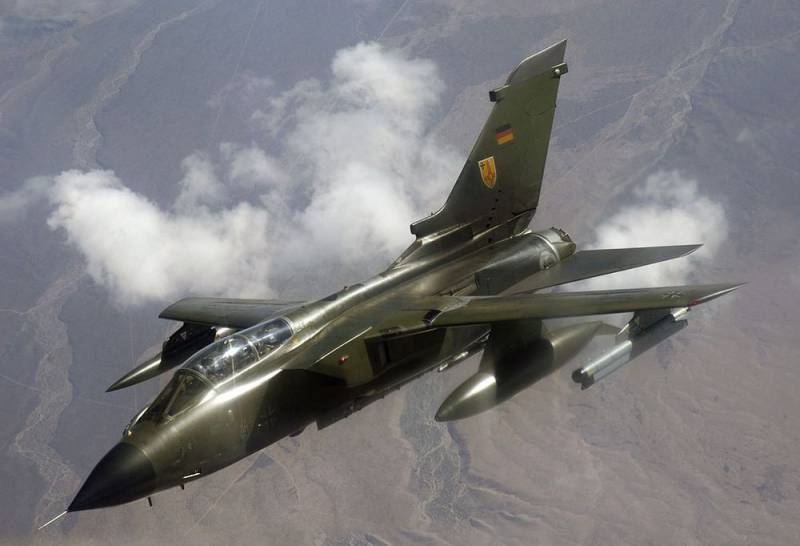 It should be noted that Vienna's concern can be understood, since small and cozy Austria is a neutral country and does not enter into an aggressive military
political
NATO bloc. The exercises that have begun are called "Steadfast Noon." It is known that the use of aviation for the "transportation" of nuclear weapons is being worked out.
At the same time, the German Air Force involved the Luftwaffe 33 nuclear-powered tactical squadron (Taktisches Luftwaffengeschwader 33), armed with Panavia Tornado fighter-bombers. The base is located in the municipality of Büchel (Eifel) in the state of Rhineland-Palatinate. And, according to the newspaper, it is there that American nuclear munitions in the form of B61 type bombs are stored.
For clarity, it is necessary to recall that B61 is the US hydrogen bombs developed in the 60s of the twentieth century and subsequently repeatedly modernized. Panavia Tornado ("Panavia Tornado" or "Tornado" IDS) is a combat swift wing aircraft, developed in the early 70s of the 40th century by Messerschmitt-Belkov-Blom (Germany), together with British Aerospace (Great Britain), with the participation of Alenia Aeronautica (Italy). By the way, 14 of these fighter-bombers (20 from the UK, 6 from Germany and 1999 from Italy) helped to "democratize" Yugoslavia in XNUMX.