US President Donald Trump continues to blackmail the international community with the revival of ISIS (an organization banned in Russia). We recently informed how Trump
He accused
Kurds and
said
that now they have to protect Bashar al-Assad. And so, Trump spoke again. It turns out that Europe suddenly had a desire to take ISIS militants from Syria to itself.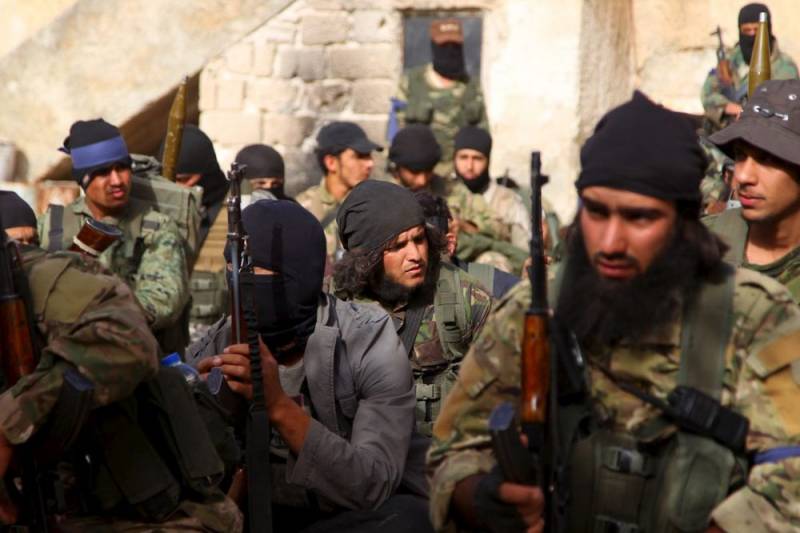 It should be noted that according to the UN, there are about 120 thousand detainees in Syria. Most of them are ISIS militants, various other "barmalei" - Wahhabis and "moderate" terrorists held in prisons and camps of Arab-Kurdish groups in northeastern Syria. And Trump is worried that all of this public will get freedom under the pressure of the Turkish troops when the guards disperse.
Trump frankly lamented that this had not happened before (relocation of ISIS militants to Europe), but acknowledged some progress on this issue. It must be recalled that the most "valuable personnel" from the number of detained persons have already been taken out by the US military in an unknown direction, but something needs to be done with the "infantry". Well, do not give them to the "torn apart" by the Turkish or Syrian military. So Trump demands from Europe a manifestation of "humanism". The most interesting thing is that Trump made another statement after talking with Turkish President Recep Tayyip Erdogan.
I have just been notified that some European countries have for the first time expressed their willingness to accept ISIS fighters who originally left their countries
- Trump wrote in his Twitter account.
At the same time, the phrase "originally released" looks especially wonderful. Especially against the background of incessant reports, here and there, ISIS fighters manage to escape from the Gestapo dungeons. By the way, Trump will be enough if Europe accepts "only" 10 thousand thugs under the guise of "refugees". Moreover, Trump, worried about the safety of the "infantry" ISIS, for some reason does not want to take these "refugees" to the United States.
Given this, there is a high probability that, for example, in Austria, a well-known politician Sebastian Kurtz (a fierce opponent of "refugees") can become almost the lifetime chancellor (prime minister) of this country.