Recently, we reported that Sentsov, a terrorist director freed by Moscow,
He pledged
come to Crimea in a tank and
рассказал
that he dreams of Russian President Vladimir Putin being in the dock. Indeed, after an exchange of 35x35 in September 2019, this Ukrainian "patriot" became a regular in the Western media.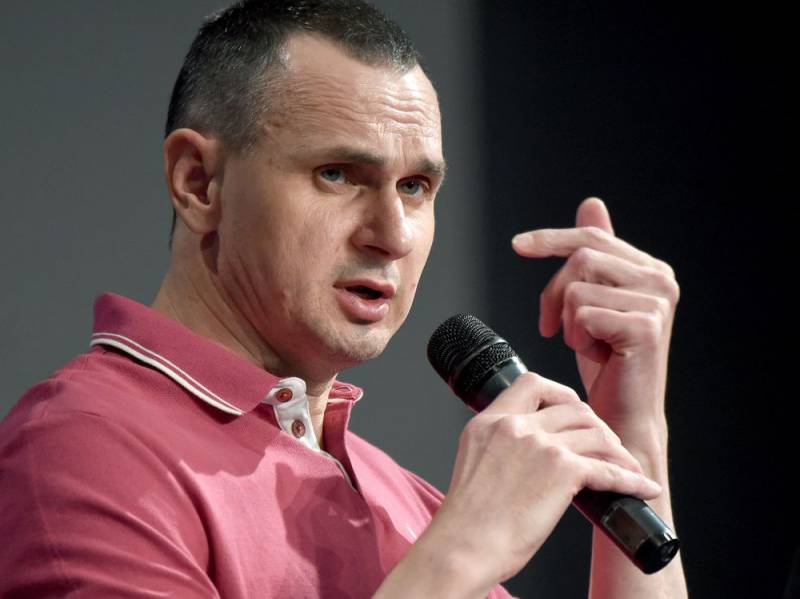 This time, Sentsov said that the Russians and Ukrainians, it turns out, are native peoples. Moreover, even the brothers, in his opinion, who have practically no differences. It was with such a statement that he surprised Der Spiegel (Spiegel), one of Germany's most famous weekly magazines.
We, Russians and Ukrainians are kindred peoples, we are, in fact, brothers with slight differences
- said in an interview Sentsov.
At the same time, Sentsov noted the "colossal" difference in the worldview of the two fraternal peoples and began to speak on their behalf. For example, Sentsov is sure that all Ukrainians really want to live in a country with "European values," while Russians prefer to live in the USSR.
In addition, Sentsov emphasized that when he was in Russia, he did not experience aggression due to the fact that he was Ukrainian, however, he internally felt some kind of antipathy from the Russians.
Earlier, Sentsov admitted that there have always been pro-Russian sentiments in Crimea. Therefore, part of the blame that the peninsula "left" lies with Kiev, which did not pay due attention to this.