Western sanctions, which began to be introduced in 2014, aimed to strike at the Russian oil and gas industry, which is the most important source of the federal budget. Domestic energy companies, having lost access to foreign
technology
, should ultimately seriously "move", giving way to the American market. However, Russian oil companies not only hold on, but even show a certain increase.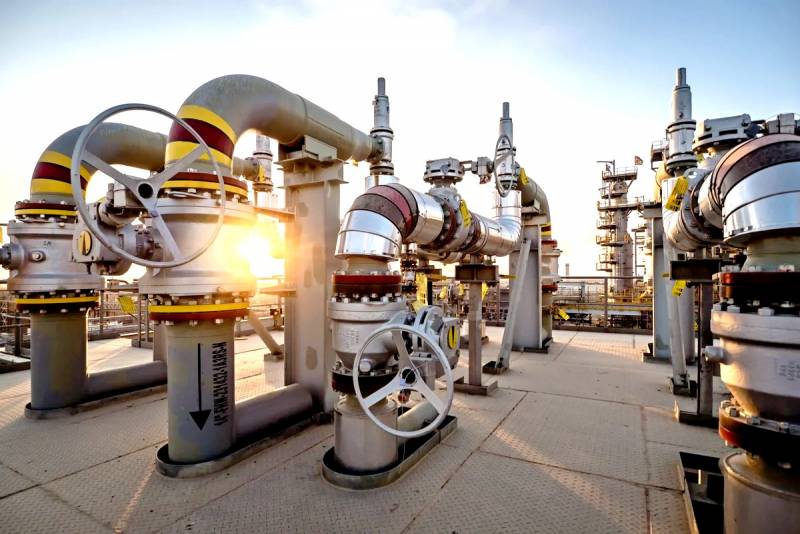 On the eve of the conference "Technologies in the field of exploration and production" the results of the work of Rosneft over the past five years were presented. Recall that this is the largest player in the industry and a taxpayer in the entire post-Soviet space. What could the Russian oil company boast of?
Resource base growth
Thanks to active exploration, the recovery factor exceeds 100% over the past five years. Translated to generally understood, this means that the company discovers more oil in the fields than it produces. So, last year the volume of the explored resource base grew 1,38 times in relation to the mined.
However, this "oil barrel" has its own "fly in the ointment". Most of the reserves of open oil belong to the so-called hard to extract, in the language of experts, TRIZ. Their production requires the most advanced technologies, and it was here that the West dealt a sanction blow. This required Rosneft to intensify work in the field of import substitution, combining the efforts of three dozen industry research institutes. And this is what domestic oil workers can boast about today.
"Cheetah"
This is a unique seismic data recording system used in exploration. Its main advantage is that it is cordless. This allows the system to be used in the most inaccessible places without having to cut down the forest for laying. The results of its testing in Siberia made it possible to obtain much more accurate data than before. The development of Cheetah was attended by specialists from BP and WesternGeco.
RN-GRID
This is no less unique industrial simulator of hydraulic fracturing, which allows to accurately simulate the processes occurring during oil production and minimize environmental risks. This software package is the first in Eurasia to completely import substitute western counterparts.
RN-Sigma
This is a complex for geomechanical modeling during drilling, developed by RN-UfaNIPIneft specialists for Rosneft. The technology allows to reduce risks when drilling deviated and horizontal wells, to increase the stability of the wellbore.
These and other developments dramatically increased the efficiency of the Russian oil company. So, on the island of Sakhalin it was possible to drill a vertical well with a depth of 8699 meters, and in Yakutia - a horizontal well with a length of over six kilometers. At times, the drilling speed has increased. Over the past five years, the volume of production of hard-to-recover oil has doubled, and their share is approaching a tenth of the total Rosneft. Thanks to modern TRIZ production technologies, deposits that were previously considered to be exhausting are revalued.
These examples clearly demonstrate that, if necessary, Russia is able to solve the problem of import substitution of Western technologies. Enough desire and adequate funding.